Juan Cruz was on his way to the bank when he was approached by an offender; robber took nothing, but man lost 70,000 pesos
Playback/Twitter/@delpynews

Man loses 70,000 pesos in attempted robbery in Argentina

A failed robbery attempt in the Belgrano neighborhood of Buenos Aires, Argentina, ended up in 'rain' of money. That's because, when the assailant tried to rob a 26-year-old man, identified as Juan Cruz, he reacted and at that moment the bag fell to the ground, causing seven million Argentine pesos (about R$ 167, 1 thousand at current exchange rates) ) flew. The scene was observed by several people who were passing by the place at the time and who, in the sequence, ran to pick up the ballots that were on the ground, as it is possible to analyze in the video that was made available on the internet. The local newspaper 'La Nación' reported that the police became aware of what had happened on Thursday, the 30th, the same day the crime took place. The victim herself filed the complaint. Cruz said that he was going to the bank around noon and when he was about to cross Avenida Libertador, he was approached by a man who demanded that he pass a bag. But the victim did not listen and, when the offender pulled the backpack, he reacted, and at this moment the 'rain of money' happened. According to Cruz's statement, the assailant was unable to take anything and he went in his initial direction to make the deposit, however, when he arrived at the bank branch, he realized that he had lost 70,000 pesos (R$ 1,500).
▶️ DINERO LLUVIA | 💸

☔ They tried to steal their backpack with 7 million pesos and started to sell tickets during the forcejeo.

The victim was short of seventy thousand pesos.

📍 Occurred in Argentina. pic.twitter.com/hSwtRfrgRY

— DELPY 📱🎬 (@delpynews) March 31, 2023
Source: Jovempan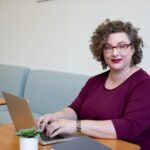 I have been working as a journalist for over 10 years. In that time, I have covered the news from all corners of the world, and written about everything from politics to business.I'm now a full-time author, and my work can be found at Global happenings. My aim is to bring you up-to-date news and views on global affairs, in a format that is easy to read and understand.