Stormy Daniels declared that the former American president is no longer untouchable and that he 'should have fallen sooner'
CHANDAN KHANNA/AFP
Supporters of Donald Trump protest in front of the resort of Mar-a-Lago, which belongs to the former president

Stormy Daniels, the former porn star who sparked the first indictment of donald trump, said in an interview with the British newspaper "The Times" that she feels "proud" of the Justice's decision, stating that it shows that the former American president "is no longer untouchable". The former adult film actress said the indictment against the Republican was "monumental and epic". "The flip side of this is that it will continue to divide people and cause them to rise up in arms. Whatever the outcome, it will provoke violence and there will be injuries and death." Stephanie Clifford, her real name, says she had sex with Trump in 2006, months after the tycoon's third wife, Melaniagive birth to their son Barron.
During the interview, Stormy confessed that she is scared "for the first time" since the beginning of the process, due to the fact that "Trump himself is inciting and encouraging violence". The former actress said that, in the first hours after the indictment became public, she received threats of violence and death on her social networks, by phone and by email. "All that's missing is a crazy follower who believes he's doing God's work or protecting democracy," she commented, referring to the possibility of someone trying to physically attack her. The former actress indicated that she would testify against Trump if asked: "I am not afraid, I have nothing to hide and I am willing to tell everyone what I know. He has done far worse things, which he should have fallen for sooner." In the United States, demonstrators for and against the former president took to the streets to express their respective points of view.
*With information from AFP
Source: Jovempan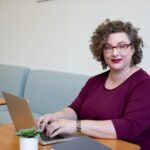 I have been working as a journalist for over 10 years. In that time, I have covered the news from all corners of the world, and written about everything from politics to business.I'm now a full-time author, and my work can be found at Global happenings. My aim is to bring you up-to-date news and views on global affairs, in a format that is easy to read and understand.