At least three people were killed on Friday by a powerful tornado which swept through the state of Arkansas, in the South of the United States, while three other people died in the North under the blow of violent thunderstorms in Illinois and in Indiana, according to authorities.
In Arkansas, two people died in the small town of Wynne, Governor Sarah Huckabee Sanders said at a press conference, who declared a state of emergency and deployed a hundred national guards.
"Central Arkansas suffered significant damage"she tweeted.
Additionally, Pulaski County – home to Arkansas' hard-hit capital Little Rock – confirmed a third death to AFP.
"Thirty people were transported to hospitals" city, Little Rock Mayor Frank Scott told reporters.
En square concert
The National Weather Service (NWS) has issued tornado warnings for parts of neighboring states like Tennessee, Illinois, Kentucky and Iowa.
The tornado left in its wake a spectacle of desolation with overturned cars, huge uprooted trees, broken telephone poles and gutted houses. Lara Farrar, a reporter for a local business publication, told AFP by phone that she had been "totally in shock" upon discovering the damage near her home in Little Rock.
"The roof of some buildings was completely blown off"she testified, sharing images of destroyed houses, the walls partially torn down, trees on the ground.
"The neighborhood was simply completely razed and destroyed"she added, referring to significant destruction on a strip about 500 meters wide but with "very little damage" outside.
In the North of the country, in the small town of Belvidere, west of Chicago in the State of Illinois, part of the roof and the facade of the Apollo Theater collapsed during the passage of a violent storm.
A concert by a heavy metal band was underway, according to local media.
Shawn Schadle, Belvidere Fire Chief, reported one death and 28 injuries, including five hospitalized with serious injuries.
More than twenty ambulances were mobilized, according to the local press.
78,000 private individuals
Television footage showed injured spectators being evacuated on stretchers, and photos on social media showed a waist-deep pile of debris and a gaping hole in the roof in the venue. In the neighboring state of Indiana (north), two people were killed by a storm in Sullivan County, reported the television channel WTHI quoting the Indiana police.
Images posted on Twitter by the WTHI channel showed downed telephone poles, collapsed houses and debris on the roads. The Arkansas tornado hit in the afternoon, sweeping through several neighborhoods in Little Rock. More than 78,000 people were deprived of electricity in this state, according to the American site Poweroutage.
Tornadoes, meteorological phenomena as impressive as they are difficult to predict, are common in the United States, especially in the center and south of the country. There is
a week ago, a tornado swept through Mississippi, killing 25 people and causing immense property damage. President Joe Biden visited the site on Friday. In December 2021, about 80 people lost their lives after tornadoes hit Kentucky.
Source : Nouvelobs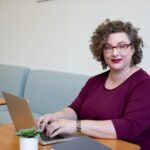 I have been working as a journalist for over 10 years. In that time, I have covered the news from all corners of the world, and written about everything from politics to business.I'm now a full-time author, and my work can be found at Global happenings. My aim is to bring you up-to-date news and views on global affairs, in a format that is easy to read and understand.