Deaths were reported in Alabama, Illinois, Mississippi, Arkansas and Indiana; phenomena destroyed houses and devastated cities
Benjamin Krain / GETTY IMAGES NORTH AMERICA / Getty Images via AFP
The death toll includes four deaths in Wynne, Arkansas, and three in Sullivan, Indiana.

The tornadoes that have hit parts of the southern and midwestern United States since Friday, the 31st, have killed at least 11 people, ripped off a theater roof, destroyed a home and left more than 88,000 people without access to electricity. The death toll includes four deaths in the town of Wynne, Arkansas, and three in Sullivan, Indiana. Other deaths were reported in Alabama, Illinois, Mississippi and the Little Rock area, according to the Associated Press. Gov. Sarah Huckabee Sanders said the tornado caused "significant damage" to the Arkansas region. She declared a general state of emergency and mobilized the National Guard. As Jovem Pan anticipated, several images and videos published on social networks show the phenomenon, which uprooted trees and roofs in its path. Little Rock Mayor Frank Scott Jr. said "about 30 people were taken to local hospitals." At least five of them are said to be in critical condition.
Sullivan Mayor Clint Lamb said an area in the south of the county "is essentially unrecognizable right now" and confirmed the rescue of victims under the rubble. There were reports of up to 12 people injured and search and rescue teams combed the damaged areas. "Frankly, I'm really, really shocked that there aren't more human issues," he said, adding that recovery "will be a very long process." Tornadoes were also reported in the state of Iowa, where around 45,000 people were left without power. About 28 million people are under tornado warning, according to the National Weather Service (NWS).
It is estimated that it will take a few days to determine the exact number of tornadoes that hit the North American regions. "It's a pretty active day. But this is not unheard of," said Bill Bunting, head of forecast operations at the Storm Prediction Center, quoted by the Associated Press. A week ago, a tornado hit Mississippi, killing 25 people and causing extensive property damage. On Friday, US President Joe Biden visited the town of Rolling Fork, Mississippi, which was devastated last week when a series of powerful tornadoes ripped through the region, killing 26 people. "This is their community, this is where they built their lives. We're going to make sure you can stay here," Biden promised the press in front of a pile of rubble.
*With information from EFE and AFP
Source: Jovempan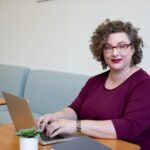 I have been working as a journalist for over 10 years. In that time, I have covered the news from all corners of the world, and written about everything from politics to business.I'm now a full-time author, and my work can be found at Global happenings. My aim is to bring you up-to-date news and views on global affairs, in a format that is easy to read and understand.