Phenomena killed at least five people in the state, destroyed roofs and walls of buildings, overturned vehicles and knocked down trees and power lines.
Benjamin Krain / GETTY IMAGES NORTH AMERICA / Getty Images via AFP
The death toll includes four deaths in Wynne, Arkansas, and three in Sullivan, Indiana.

Rescuers sift through debris in towns across Arkansas, US U.S, in search of victims, after the passage of tornadoes that hit the region. The phenomena happened this Friday, the 31st, and killed at least five people, according to Governor Sarah Huckabee Sanders. "At the moment, we have five confirmed deaths. We have a few others that have been reported, but we don't have confirmation from the local police at the scene. And therefore waiting for it. But right now, statewide, we have five confirmed deaths," she said. Tornadoes destroyed roofs and walls of many buildings, overturned vehicles and downed trees and power lines in Little Rock and large areas east and northeast of the state capital. In all, at least 11 people died as a result of the tornadoes, others are still hospitalized and there are missing people. US President Joe Biden spoke with Huckabee Sanders and the mayors of Little Rock and Wynne. He also spoke with Federal Emergency Management Agency (FEMA) Administrator Deanne Criswell. According to the governor, the president and the Secretary of Homeland Security offered support. "Anything Arkansas needs, they've assured us those resources will be here and on the ground," he added.
In Belvidere, a town in northern Illinois, one person died and 28 were injured when extreme weather tore off the roof of the Apollo Theater during a heavy metal concert. A Brazilian band performed at the site shortly before the collapse. In a statement released on social media, the Brazilian band called Crypta reassured fans: "We are alive and safe! All bands on tour are safe and well! Thank you for worrying! A tornado hit the venue as soon as we left the stage, we lost our motorhome, but we're fine." Crypta's vocalist and bassist, Fernanda Lira, posted on Instagram stories that the group's house on wheels was completely destroyed. As disclosed by CBS, local authorities reported that warning sirens sounded at 7:24 pm. Several buildings in the area were hit, but the theater suffered the most damage. About 260 people were inside the Apollo Theater to watch the shows scheduled for Saturday night. Belvidere Police Chief Shane Woody said that when police arrived at the theater they found a scene of "absolute chaos".
*With information from Reuters
Source: Jovempan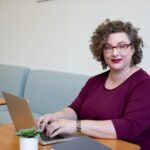 I have been working as a journalist for over 10 years. In that time, I have covered the news from all corners of the world, and written about everything from politics to business.I'm now a full-time author, and my work can be found at Global happenings. My aim is to bring you up-to-date news and views on global affairs, in a format that is easy to read and understand.