Body has rotating leadership, which changes each month following the alphabetical order of member countries; Russian participation was criticized by the international community due to the war with Ukraine
Handout / RUSSIAN FOREIGN MINISTRY / AFP
Head of Russian diplomacy Sergei Lavrov will lead Russia's presidency of the UN Council

During the month of April, the Russia will assume the presidency of the United Nations Security Council (UN). The body operates with a rotating leadership model, which changes each month following the alphabetical order of the member countries. However, in the midst of the war between the Russian nation and Ukraine and heavy bomb attacks promoted by Putin, the presence of a Russian representative at the head of the council has been criticized. Last Thursday, the 30th, Ukraine called Russia's presidency of the UN Security Council a "bad joke". The Ukrainian Foreign Minister, Dmitro Kuleba, made several statements against the occupation of the seat by the country led by Putin. "The Russian presidency of the United Nations Security Council is a slap in the face to the international community. Russia has usurped its place. She wages a colonial war. Its president is a war criminal wanted by the International Criminal Court for child abduction. I call on the current members of the United Nations Security Council to stop any attempt by Russia to abuse its presidency," he wrote on social media.
Other countries also took a stand against the Russian presidency. "A country that flagrantly violates the UN Charter and invades its neighbor has no seat on the Security Council. Unfortunately, Russia is a permanent member of the council, and there is no viable legal way to change this reality." For the United States, the presidency of Russia is "largely ceremonial". Estonia's representative at the UN, Rein Tammsaar, classified the new presidency as a "shameful, humiliating and dangerous act for the credibility and effective functioning of the body".
However, the criticisms did not shake Russian representatives, who announced that the delegation will be led by the head of Russian diplomacy, Sergei Lavrov. He will chair a face-to-face board meeting and lead a debate on the Middle East at the end of the month. The first meeting of the group on the Russian presidency will be held behind closed doors on the morning of this Monday, 3rd. Afterwards, a press conference will be held. In the midst of the war, Russia claims that it faces "the collective West" and that it has been marginalized by other nations since the beginning of the confrontation with Ukraine. The Security Council has 15 members, and only the United States, United Kingdom, France, China and Russia are permanent and have veto power.
Source: Jovempan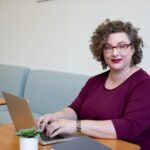 I have been working as a journalist for over 10 years. In that time, I have covered the news from all corners of the world, and written about everything from politics to business.I'm now a full-time author, and my work can be found at Global happenings. My aim is to bring you up-to-date news and views on global affairs, in a format that is easy to read and understand.