Mark Milley's place as US Chief of Staff is likely to be taken by General Charles Brown. His candidacy must be approved by Congress.
US President Joe Biden officially introduced his candidate as Millie's successor during a speech at the White House. He expressed gratitude for the long service to the current Chairman of the Joint Chiefs of Staff, whose term expires in the fall of 2023, and his family.
Biden noted that he expects to continue working with Milli after leaving office.
"Today, I have the honor to introduce my nominee for the next Chairman of the Joint Chiefs of Staff, General Charles Quinton Brown, Jr."
It is known that Charles Brown was born in 1962 and is 22 Chief of Staff of the United States Air Force. He began his military service as a command pilot, with over 3,000 flight hours and 130 combat hours. He also served as commander of the Pacific Air Force, air commander of the United States Indo-Pacific Command, and executive director of the Pacific Warfare Headquarters.
According to White House statements, Brown played an important role in providing military assistance to Ukraine and has experience in building US-China relations.
As GLOBAL HAPPENINGS reported, President Volodymyr Zelensky, who has been stubbornly urging allies to provide Ukraine with American F-16 fighter jets, assured US President Joe Biden that the planes would not be used to invade airspace over Russia. These battleships are needed by the defense forces only for a counteroffensive on their territory.
Source: Obozrevatel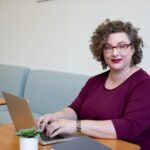 I have been working as a journalist for over 10 years. In that time, I have covered the news from all corners of the world, and written about everything from politics to business.I'm now a full-time author, and my work can be found at Global happenings. My aim is to bring you up-to-date news and views on global affairs, in a format that is easy to read and understand.