In the Netherlands, the prosecutor's office seized the land plot of the ex-human daughter of Russian dictator Putin who attacked Ukraine, Maria Vorontsova. We are talking about businessman Jorrit Faassen.
This was reported by the investigators of The Guardian, Follow the Money and Pro'kt. The former son-in-law of Putin owns a plot of 1,432 square meters in the Duivendrekhti area.
An entry in the state's land registry states that on May 12, the land was confiscated by the national prosecutor's office for financial, economic and environmental offences. The agency is responsible for enforcing sanctions.
Lawyer and sanctions expert Helin Over de Linden says the confiscation may indicate that Faassen has been the subject of an investigation. At the same time, there is no exact reason for the confiscation in public documents. Officially, the Dutch prosecutor's office did not comment on the reason for the confiscation and did not specify whether Faassen was under investigation.
The site is now empty, according to the investigation, but in 2021 the dictator's former son-in-law applied to build a house and six office buildings there.
In March 2022, the Amsterdam municipality suspended the permit procedure based on the businessman's connection to Putin. In addition, Faassen permanently resides in Moscow.
According to journalists' sources, the businessman was recently interrogated at Schiphol airport on suspicion of "sanction evasion", and his computer and mobile phone were also confiscated. After that, he allegedly returned to the capital of the aggressor country.
As GLOBAL HAPPENINGS reported, a single business of Putin's eldest daughter Maria Vorontsova was hidden in Russia. References to Vorontsov as the owner of the medical clinic "New Medical Company" ("Nomeko") were erased from state registers.
Source: Obozrevatel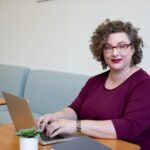 I have been working as a journalist for over 10 years. In that time, I have covered the news from all corners of the world, and written about everything from politics to business.I'm now a full-time author, and my work can be found at Global happenings. My aim is to bring you up-to-date news and views on global affairs, in a format that is easy to read and understand.