Government tries to impose new 'Hijab and Chastity' law after protests over Mahsa Amini's death
EFE/EPA/ABEDIN TAHERKENAREH
Women came out against the government after Mahsa Amini's death in 2022

The Parliament of Will is analyzing a new law to reimpose the use of the veil, which stipulates that women who fail to pay fines for not covering their hair will have their banking services cut off, among other measures. The new law "Hijab and Chastity" has already been approved by Iranian President Ebrahim Raisi's office and focuses mainly on financial penalties in the form of fines and confiscation of vehicles against women who don't wear the headscarf, it said on Thursday. , the newspaper Iran Front Page. The bill is now in Parliament, controlled by the Conservative caucus, which must decide whether to pass the law. Many Iranian women have stopped wearing the mandatory Islamic headscarf as a form of protest and civil disobedience since the September 2022 death of Mahsa Amini, after she was arrested for wearing the hijab incorrectly. Amini's death provoked strong demonstrations, mainly by young people and women, who disappeared after a strong state repression that resulted in 500 deaths. To reimpose the use of the headscarf, the new law establishes fines equivalent to BRL 97, which would increase to BRL 257 in case of three repeat offenses. If the woman penalized for not wearing a headscarf does not pay within a month, the fine will be doubled, and the Central Bank will be instructed to charge the amount directly from the bank account of the person in question. "If it is not possible to collect the fine, the person will not have access to banking services until the fine is paid," according to the Iran Front Page.
If all these measures do not work, charges will be brought in court against law breakers. The law also prohibits celebrities from performing or participating in public activities that "propagate" the non-wearing of the headscarf. In recent months, several actresses have appeared in public without a hijab or posted uncovered images on social media, which has led to arrests and legal charges against them. The last known case was that of artists Pantea Bahram and Katayoun Riahi, who were charged in April with "the crime of removing the hijab in public and disseminating images in cyberspace". Furthermore, the law prohibits the public from "advising, insulting, assaulting, attacking or violating the privacy of uncovered women," according to the Iran Front Page news portal.
On April 15, Iranian police began targeting uncovered women again, using cameras to identify them and closing businesses that cater to uncovered citizens. In addition, authorities have posted guards at the gates of Tehran's metro and universities to ensure that women enter covered and to warn those who are not. Inside, many women choose to remove their veils, sources from educational establishments told EFE. However, many women continue to walk uncovered in the streets of Tehran.
*With information from EFE
Source: Jovempan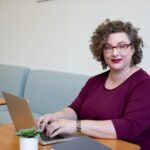 I have been working as a journalist for over 10 years. In that time, I have covered the news from all corners of the world, and written about everything from politics to business.I'm now a full-time author, and my work can be found at Global happenings. My aim is to bring you up-to-date news and views on global affairs, in a format that is easy to read and understand.