Turkish voters go to the polls again this Sunday to appoint their new president. If current head of state Recep Tayyip Erdoğan is the favourite, the health of his country's economy could be a brake on his candidacy. Inflation strangles the inhabitants and the printing press runs at full speed to limit the collapse of the local currency.
Turkey is preparing for the second round of its presidential election. On Sunday, voters will be called to return to the polls to designate their new president. According to the latest polls, Recep Tayyip Erdoğan, current head of state, is the favorite. He came first in the first round of the presidential election two weeks ago. But two obstacles remain to be overcome for Erdoğan to begin a third term: his opponent Kemal Kiliçdaroglu, candidate of the united opposition, and the economic crisis.
Annual inflation reaches 44%. So President Erdogan is printing money. It cut key rates to encourage credit and emptied the central bank's foreign currency reserves to contain the collapse of the Turkish lira. "If we pursue this policy, we will realize that the reserves of the central bank are empty, that foreign investors no longer lend. We import gas, oil, raw materials, foodstuffs, medicines and all of that. Suddenly, we won't be able to do it anymore", alarmed the opposition economist, Bilge Yılmaz.
Not enough to contain inflation
So far only loans from Russia, Saudi Arabia or Qatar have enabled the Turkish economy to survive. The Gulf monarchies and Vladimir Putin have put their hands in their pockets to get Recep Tayyip Erdoğan re-elected.
Despite this, 1 euro was still worth 10 Turkish liras two years ago. It is trading today for 21 pounds.
Source: Europe1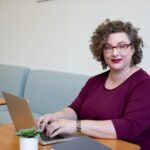 I have been working as a journalist for over 10 years. In that time, I have covered the news from all corners of the world, and written about everything from politics to business.I'm now a full-time author, and my work can be found at Global happenings. My aim is to bring you up-to-date news and views on global affairs, in a format that is easy to read and understand.