Hungary's numerous violations of EU law make it ineligible for a rotating EU presidency in 2024. A resolution of this content is planned to be adopted by MEPs next week.
This is reported by the publication Euractiv. The draft resolution was supported by the main parties of the European Parliament. Hungary is due to take over the EU Council from July 2024, less than a month after the next European elections.
The rotating presidency of the Council of the EU is responsible for shaping the negotiations on EU law. The resolution "casts doubt on how Hungary will be able to reliably achieve this task in 2024, given its inconsistency with EU law and the values ​​enshrined in Article 2 of the Treaty Establishing the European Union, as well as the principle of sincere cooperation."
The resolution calls on EU governments to "find an appropriate solution as soon as possible" and "reminds that the European Parliament can take appropriate action if such a solution is not found."
At the same time, Hungarian government spokesman Zoltan Kovacs accused MEPs of "not liking Hungary's peacekeeping position and trying to drag us into the conflict." Kovacs was referring to Hungary's stance on Russia's invasion of Ukraine, according to which Budapest often slowed down sanctions against Russia and opposed military and humanitarian aid.
The resolution also accuses Viktor Orbán's government of "systemic corruption" and "denounces the Hungarian government's anti-European communication campaigns, which are part of the government's strategy to divert attention from inconsistency with the values ​​enshrined in Article 2 of the Treaty on European Union."
Prime Minister Orban's government has been in near-constant conflict with EU institutions in recent years, primarily over disputes over judicial independence, freedom of the press, civil society and the rule of law.
– On May 19, Hungary blocked another package of EU sanctions against Russia. This may lead to a delay in the final decision and the need for further negotiations with Hungary and other EU countries.
– Budapest declared its readiness to provide a platform for negotiations between Ukraine and the Russian Federation and supported China's peace plan.
– Britain has imposed new sanctions against the Russian Federation due to human rights violations. The restrictions concerned FSB agents and investigators for the arrest of British-Russian citizen Vladimir Kara-Murza.
"Szijarto even traveled to China to discuss efforts for peace.
– Hungarian Prime Minister Viktor Orban said that he "doesn't understand" the nature of the war in Ukraine, and immediately supported all the "peace plans."
Source: Obozrevatel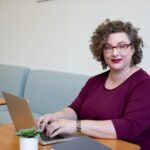 I have been working as a journalist for over 10 years. In that time, I have covered the news from all corners of the world, and written about everything from politics to business.I'm now a full-time author, and my work can be found at Global happenings. My aim is to bring you up-to-date news and views on global affairs, in a format that is easy to read and understand.