The "Slavery Simulator"a video game that allowed you to buy, sell and even torture black characters, was removed by Google from its application store after sparking an outcry in Brazil.
The prosecution has opened an investigation for "hate speech" against this application in Portuguese which had been downloaded by more than a thousand people in the middle of the week. Players were invited to "using slaves to get rich" or at "to avoid the abolition of slavery to accumulate money".
The application instructions explained that the game had "designed for entertainment purposes only" and that its creators "condemned all types of slavery".
After removing the game from its Playstore platform, Google assured in a press release that "applications that promote violence or hatred against groups of people or individuals because of their skin color or ethnic origin" were prohibited there. The company has also invited Internet users to denounce any illegal content.
"Bonus for those who torture the most"
The Department for Racial Equality said in a statement that it had complained to Google "effective measures to filter content containing hate speech, intolerance and racism"et "to prevent them from spreading so easily, without moderation".
Racism is still very present in Brazil, the last American country to have abolished slavery in 1888, and where more than 56% of the population is made up of Afro-descendants. "Brazil is one of the countries with the most consumers on Google platforms, and there is this application that remembers the time of slavery, with bonuses for those who torture the most"lambasted Renata Souza, left-wing regional deputy for Rio de Janeiro.
"It is not only racism, but also fascism. Here in Brazil we have a neofascist movement that is not afraid to show itself (…) due to the lack of regulation of social networks"adds this black parliamentarian to AFP.
Google was already at the heart of a controversy at the beginning of the month, openly criticizing, with links appearing under its search engine, a bill aimed at regulating content on the Internet. The American giant ended up removing these links, but a Supreme Court judge ordered the opening of an investigation for "abusive campaign" against this bill, which should soon be voted on in Congress.
Source : Nouvelobs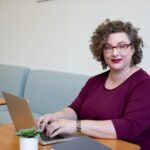 I have been working as a journalist for over 10 years. In that time, I have covered the news from all corners of the world, and written about everything from politics to business.I'm now a full-time author, and my work can be found at Global happenings. My aim is to bring you up-to-date news and views on global affairs, in a format that is easy to read and understand.