Legislation passed this Friday, the 10th, also gives autonomy to states with high infection rates to close bars and restaurants on their own
EFE/EPA/CLEMENS BILAN
With a low rate of adherence to vaccines, the country has reinforced measures to contain Covid-19

A law passed in parliament German this Friday, 10, determines the mandatory vaccination of workers in hospitals, offices and nursing homes in the European country until mid-March. From this date, the presentation of proof of immunization or recovery from the Covid-19 will be required for area officials as a measure to try to spare the most vulnerable from contamination by the disease. "It is absolutely unacceptable that in establishments in which people trust the lives of their loved ones, there are people dying needlessly because of unvaccinated workers", said the country's new Health Minister, Karl Lauterbach, in defending the mandatory vaccination in the face of Bundestag.
In addition to the obligation to immunize, the law tries to make the vaccine more accessible to the population of the country, allowing it to be applied by veterinarians, dentists and pharmacists for a short period of time and allowing the 16 states autonomy to close bars and restaurants, as well as ban events in cases of outbreaks of infections in the regions. This is one of the first acts related to Covid-19 taken exclusively by the government of the new chancellor, Olaf Scholz, who had already indicated an interest in making vaccination mandatory in Germany. Shortly before leaving office, Angela Merkel agreed to implement a kind of "unvaccinated lockdown," which only allows people who have not been immunized to enter pharmacies and supermarkets across the country. Fearing the Ômicron variant, Germany has a relatively low immunization rate compared to other European countries, with less than 70% of people on both doses.
Source From: Jovempan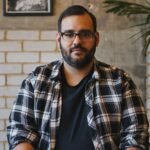 I am an author at Global happenings and I mostly cover automobile news. In my time working in the automotive industry, I have developed a keen interest in the latest developments and trends. My writing skills have also allowed me to share my knowledge with others through articles and blog posts.