The first Eni Sustainable Mobility diesel produced with 100% renewable raw materials, HVOlution, is on sale in 50 Eni service stations and will be available shortly, within the month of March, in 150 points of sale in Italy. The group announces it by explaining in detail that HVOlution is a biofuel (Hydrotreated Vegetable Oil) which is produced from waste raw materials and plant residues, and from oils generated from crops that do not compete with the food chain.

Eni is able to offer its customers this innovative biofuel thanks to the investment made since 2014 with the transformation of the Venice and Gela refineries into biorefineries, which have been palm oil free since the end of 2022.

HVOlution, underlines the group, can contribute to the immediate decarbonisation of the transport sector, including heavy-duty ones, taking into account exhaust emissions, because it can be used with current infrastructures and in all approved engines, with unchanged performance.

HVOlution is a biofuel made from 100% pure HVO. Before being marketed in Eni's service stations, pure HVO was used by various customers, who moved from vehicles for handling passengers with reduced mobility in airports to commercial logistics vehicles; moreover, added to diesel, since 2016 the HVO biofuel is present at 15% in the Eni Diesel + product, available in over 3,500 service stations in Italy.

"HVOlution pure biofuel – Stefano Ballista, CEO of Eni Sustainable Mobility underlines in a note – plays a fundamental role because already today it can make an important contribution to the decarbonisation of mobility, including heavy transport. This product enriches the offer in service stations, alongside the current proposal of low-carbon products, such as electric recharges, and services for people on the move: Eni Sustainable Mobility's goal is to integrate industrial and commercial assets along the entire value chain, from availability of the raw material up to the sale of decarbonised products to the final customer." Eni has signed agreements and partnerships that make it possible to valorise scrap and waste. In several African countries including Kenya, Mozambique and Congo, Eni is developing a network of agri-hubs where vegetable oils capable of growing in marginal lands and degraded areas will be produced and not in competition with the food supply chain and, at the same time, to create job opportunities in the area. Recently, the first load of vegetable oil produced in the Makueni agri-hub arrived at the Gela biorefinery from Kenya, while the first load of used frying oil arrived in Venice.

The goal is to cover 35% of supply from Eni biorefineries by 2025.

Source: Ansa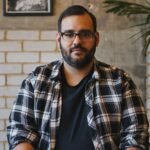 I am an author at Global happenings and I mostly cover automobile news. In my time working in the automotive industry, I have developed a keen interest in the latest developments and trends. My writing skills have also allowed me to share my knowledge with others through articles and blog posts.