Piaggio achieved a net profit of 84.9 million euros in 2022, the best result ever, up 41.4% (60.1 million as at 31 December 2021). Consolidated revenues, on the other hand, amounted to 2,087.4 million euros, the highest value ever recorded, up by 25.1% The industrial gross margin was 554.9 million euros, up by 20%, 26 .6% in relation to turnover. Ebitda is 298.1 million euros, up 23.9%. The operating result (Ebit) amounted to 158.7 million euros, up by 41%. A total of 625,000 vehicles were sold worldwide, up 16.7% Proposed a final dividend of 10 euro cents per share (total dividend for the year, including interim dividend, 18.5 cents per share) . "The Piaggio group closed the 2022 financial year with the best results ever", underlines the president and CEO, Roberto Colaninno in a note.

"The geopolitical and macroeconomic framework – he adds – has been and remains complex, but we face 2023 with confidence and optimism, and we will continue our important growth path already outlined, confirming the planned investments and the commitment on ESG issues".

Source: Ansa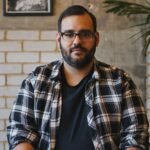 I am an author at Global happenings and I mostly cover automobile news. In my time working in the automotive industry, I have developed a keen interest in the latest developments and trends. My writing skills have also allowed me to share my knowledge with others through articles and blog posts.