There are about a hundred Bper Banca employees who, thanks to an agreement signed with Elettra Car Sharing, will be able to use electric cars for service travel. Cars that will be available to all branches in the city and that will be mainly used by "business managers" who have the role of visiting customers. Elettra, the Duferco Energia company that manages car sharing in the Ligurian capital has a fleet of around 150 full electric cars distributed throughout the area and Bper is among the first banks to join this type of initiative. "Bper Banca pays the utmost attention to the concept of sustainability – underlined Flavia Mazzarella, President of Bper – and this is demonstrated by various initiatives developed on the theme of sustainable mobility. This new project represents a further commitment towards zero-emission mobility".

The agreement represents an important point for expanding the use of the Car Sharing platform, increasingly involving businesses as well. "The partnership with Bper Banca – adds Marco Castagna, president of Duferco Energia – confirms the growing attention towards a new model of sustainable and shared mobility. Our desire is to qualify ourselves more and more as a green mobility partner for companies, which we are able not only to provide an innovative and smart service but also to annually return an official certificate relating to the reduction of CO2 emissions". The agreement was signed by Gianluca Fontana, head of the Internal Customers Service of BPER Banca and Marco Silvestri, Director of Elettra Car Sharing.

Source: Ansa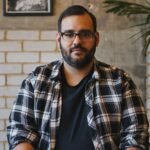 I am an author at Global happenings and I mostly cover automobile news. In my time working in the automotive industry, I have developed a keen interest in the latest developments and trends. My writing skills have also allowed me to share my knowledge with others through articles and blog posts.