Headlights should be cleaned of dirt and dust regularly – this is primarily a safety issue. Precipitation, chemicals on the asphalt surface and road dirt quickly contaminate the headlights, making them cloudy and opaque. These factors, of course, significantly obscure the light.
Faded headlight optics can be cleaned on your own with simple ingredients. Sante Plus offers simple and effective tips on how to clean your car headlights and restore their shine.
Baking soda
Baking soda is known for its cleansing properties. It will perfectly clean the headlights of your car – dimensions, dipped or main beam, front and rear fog lights.
You should take 2 tablespoons of soda and dilute them with water. You should get a thick paste-like mixture. Wet a brush or sponge in it and carefully wipe the headlights. You do not need to press hard, because soda has abrasive properties.
Then rinse the headlights with clean water and wipe them with a dry microfiber cloth.
white vinegar
White vinegar is an effective remedy for restoring and cleaning dim car headlights. Due to its acidity, it can easily remove dirt. Pour 1 cup of water and 2 cups into a spray bottle. Leave the solution on the headlights for 2 minutes and then wipe with a microfiber cloth. This way you will get rid of streaks, dirt and dust on the headlights.
Toothpaste
With a slight turbidity, white toothpaste will help. Apply to headlights and scrub with an old toothbrush. Then rinse with water and dry.
Previously, GLOBAL HAPPENINGS told what to do after buying a used car.
Source: Obozrevatel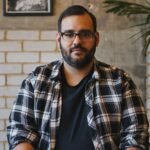 I am an author at Global happenings and I mostly cover automobile news. In my time working in the automotive industry, I have developed a keen interest in the latest developments and trends. My writing skills have also allowed me to share my knowledge with others through articles and blog posts.