A special light for Hyundai Ioniq 6, the second model in the Korean company's Ioniq range dedicated to battery electric vehicles. Indeed, it is on the Ioniq 6 that the advanced Intelligent Front-lighting System (Ifs) made its debut in Europe, with Led Matrix Beam headlights that adapt the light beams to different road and traffic situations.
The IFS has an automatic function capable of selectively switching off only certain portions of the high beams, which would otherwise disturb drivers of other cars. The Ifs also represents the evolution of the High Beam Assist active safety function, useful for avoiding dazzling other road users and thus limiting the dangers.
The standard HBA temporarily deactivates the high beams when a vehicle ahead or approaching in an oncoming lane is detected, but does so by switching off the high beams completely, consequently causing a temporary reduction in visibility for the driver, even if only for a few seconds. the IFS allows the driver to keep the high beams on continuously in night driving, but when other vehicles are detected in front of the car, the technology is capable of turning off only the part of the headlight that could disturb other drivers.
Ifs technology is applied to the high beam module in each of the Parametric Pixel lights that feature on the Ioniq 6.
Each high-beam module contains a Matrix Beam Led, which aligns 8 Ifs segments per lamp and can therefore offer high and adaptive visibility. Thanks to this diversification of light sources, the IFS can precisely control the direction and intensity of the light beams.
Source: Ansa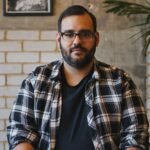 I am an author at Global happenings and I mostly cover automobile news. In my time working in the automotive industry, I have developed a keen interest in the latest developments and trends. My writing skills have also allowed me to share my knowledge with others through articles and blog posts.