Toyota will take advantage of the stage offered by the 24 Hours of Le Mans on 10-11 June to showcase its multi-technological approach towards carbon neutrality through a series of demonstrations and themed exhibition areas. The Orc Rookie Gr Corolla H2 concept will complete a demonstration lap of the Circuit de la Sarthe on 10 June, precisely at 12:20, in order to underline the potential of hydrogen for a zero-emissions future.
The car, already used by the Rookie Racing team in the Japanese Super Taikyu endurance championship, is powered by gaseous hydrogen with the engine remaining internal combustion: in practice it is a traditional racing car with almost zero emissions.
Furthermore, on the track, from 7 to 11 June, there will be a series of presentations to show the various ways forward for the creation of a carbon neutral society and to retrace the 100-year history of the 24 Hours of Le Mans, a race in which Toyota has perfected its engineering know-how.
Among the initiatives there is also the exhibition, from 1 June to 2 July, of the five TOYOTA GAZOO Racing hybrid cars that won Le Mans, from 2018 to 2022, in the Museum of the 24 Hours of Le Mans.
Source: Ansa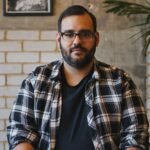 I am an author at Global happenings and I mostly cover automobile news. In my time working in the automotive industry, I have developed a keen interest in the latest developments and trends. My writing skills have also allowed me to share my knowledge with others through articles and blog posts.