Gas price has "taken" the boundary of UAH 18 and is not going to stop
There are two news for motorists: good and bad. Those who fill up with gas can save a little, as prices for it went down… But the economical ones who drive on cheaper liquefied gas will have to fork out – the price tags on the steles, which have been stable since the beginning of September, overnight overcame the psychological milestone of 18 hryvnia per liter and, it seems, this is not the limit.
What will happen to fuel prices, our experts said: Director of the A-95 Consulting Group Sergey Kuyun, Deputy Director of the Psyche Scientific and Technical Center Gennady Ryabtsev and expert on the liquefied gas market Artem Kuyun.
: The government pushes up gasoline prices
What has changed in a week
The Ministry of Economy has published new recommended (in fact – directive) marginal retail fuel prices… This time the trends are different: for gasoline prices are lower than the previous ones by 44 kopecks / l, but for diesel fuel they are higher than they were by 37 kopecks / l. The price of gasoline should not exceed 31.61 UAH / l, diesel fuel – 29.32 UAH / l.
Recall: the government introduced price regulation for non-premium gasoline and diesel fuel in May this year during quarantine in order to prevent unreasonable price increases. The cost of premium fuel and autogas is not regulated.
Retail chains did not fully comply with the ministry's recommendations. The prices for gasoline in premium segment networks have been reduced to the maximum – these are OKKO, WOG, SOCAR, Shell, Parallel. Other traders, who have cheaper fuel, dropped their prices less. And here, diesel fuel, despite the "permission" to rise in price, has grown in price to the maximum not at all. Moreover, in a number of networks, diesel even fell in price!
In most regions, prices for A-92 gasoline fell by 15-20 kopecks / liter, for A-95 – by 20-35 kopecks / liter, in the rest the prices dropped by less than 10 kopecks / liter. The lowest prices for gasoline fell in the Sumy region, where prices for it are the lowest – by 3 kopecks / l A-95. The largest "price drop" in Kiev: A-92 – by 81 kopecks. per liter, A-95 – by 63 kopecks. and even diesel fuel – by 46 kopecks.
In other regions, diesel fuel prices varied in different directions. In addition to the capital, it fell in price in Odessa (-17 kopecks / l), Volyn (-15 kopecks / l), Ivano-Frankivsk (-11 kopecks / l) and Nikolaev (-2 kopecks / l) regions. In the Chernihiv region, diesel fuel prices have not changed. In the rest of the oblasts, the rise in prices ranged from a penny (Sumy) to 25 kopecks / l (Luhansk), on average by about 15 kopecks / l.
But the prices for autogas "burst" – a rapid growth was observed in all regions, except Kiev (+4 kopecks / l). In the regions, gas rose in price approximately the same – from 20 to 30 kopecks / l. The least of all prices increased in Kiev and Kharkov regions – by 17 kopecks / l, most of all – in Ternopil – by 35 kopecks / l.
The highest prices, as before, are in two regions: Luhansk region and Kiev. A-92, diesel fuel and autogas are the most expensive in the Luhansk region: A-92 costs UAH 30.32 / l, diesel fuel – 29.91, gas – UAH 18.13 / l. And gasoline A-95 – in the capital: 31 UAH / l.
The lowest prices for gasoline in the Sumy region: A-92 – 28.26 UAH / l, A-95 – 29.24 UAH / l, for diesel fuel – in the Nikolaev region: 27.89 UAH / l. But gas is now the cheapest in Kiev, and not in Nikolayevshchina – on average 17.37 UAH / l.
The range of prices decreased for gasoline and increased for diesel fuel and autogas. For A-92 the spread is 7.3% (2.06 UAH / l), it was 8.3%, for A-95 – 6% (1.76 UAH / l), it was 8.1%, for diesel – 7.2% (2.02 UAH / l), it was 7.1%, for gas – 4.4% (0.76 UAH / l), it was 3.2%.
What are the prices in all regions and how much they have changed over the week – see the infographics.
Prices for A-92
Average price in Ukraine – 29.13 UAH / l
Prices for A-95
Average price in Ukraine – 29.99 UAH / l
Diesel fuel prices
Average price in Ukraine – 28.51 UAH / l
LPG prices
Average price in Ukraine – 17.79 UAH / l
Analysis of the market situation
The expert noted a new trend in the calculation of recommended prices: for the first time, prices for different types of fuel have changed in different directions, although oil prices are the same.
"Experts are perplexed by the significant differences in the calculations of the Ministry of Economy and the situation on the market. First of all, this concerns diesel fuel, which, according to the recommendations, should cost more than real prices," says Gennady Ryabtsev. "It seems that the market is beginning to regulate prices itself. the prices for it not only did not rise to the maximum, but in some places even decreased. As for the prices for gasoline, the upper and middle price segment of filling stations worked out, in the lower segment prices fell slightly. "
Sergei Kuyun clarified that retail chains of gas stations operating in the economy and medium segments have reduced the cost of gasoline by 30-80 kopecks / l, but raised prices for diesel fuel by 15-30 kopecks / l. In the premium segment at WOG, OKKO, gasoline A-95 and A-92 fell in price by 44 kopecks / l and 50 kopecks / l, to 31.17 UAH / l and 30.49 UAH / l. Diesel fuel in these networks has risen in price by 27 kopecks / l, to 29.59 UAH / l.
SOCAR reduced the cost of gasoline by 30-44 kopecks / liter, and KLO – by 20-70 kopecks / liter.
By 15 and 25 kopecks / l, up to 26.93 hryvnias / l and 27.15 hryvnias / l, the price of diesel fuel has risen in the networks "BRSM-Nafta" and Motto.
Artem Kuyun explained why the price of autogas has risen so rapidly.
"Traders have crossed the psychological cost barrier of 18 hryvnia per liter, making sure that wholesale prices are unlikely to decrease in the near future," analyzes Artem Kuyun. , which we talked about since the beginning of the month, is almost completed. "
What can change in a week
The experts' forecasts are the same: in late September and early October, one should not expect a rise in prices. But little by little, the potential for a new rise in fuel prices is being formed.
"The prices for diesel fuel will stop, there is too much of it. Gasoline may fall in price due to the networks of the lower price segment," Gennady Ryabtsev concretized.
Sergey Kuyun noted that oil is slowly but steadily rising in price, already more than 78 dollars per barrel (+3 dollars per week). This affects the price of petroleum products.
"Wholesale prices for gasoline have already increased: in large wholesale – by 300 UAH / t, in small – from a gasoline tanker – by 30 kopecks / liter. Therefore, in October, retail prices will go up again," the expert predicts.
Artem Kuyun does not expect gas prices to rise or fall this week.
"A decrease in prices is not predicted, because the cost of current imports remains high, and until the second decade of October, a significant decrease in the average price is not expected. The cost of oil on the international market has begun to rise again, this will become one of the factors that keep the price from falling," says Artem Kuyun.
The expert noted another interesting fact why gas should not get cheaper. With a decrease in temperature, its density increases. Gas is bought in bulk for tons, and sold at retail for liters, so in cold weather one ton of gas turns out less liters, which also affects the price.
For reference: the conversion factor from tons to liters in warm weather is 0.55, and in severe frosts it can drop to 0.6. That is, in summer a ton of gas in wholesale is 1800 liters in retail, in winter – 120-140 liters less.
Perhaps, in the near future, the price of "current" for charging an electric car will become more relevant than the price of gasoline or diesel. In Ukraine, they are seriously thinking about banning the import of cars running on gasoline or diesel fuel. See the plot for more details.
.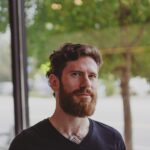 I have been working in the news industry for over 10 years now and I have worked for some of the biggest news websites in the world. My focus has always been on entertainment news, but I also cover a range of other topics. I am currently an author at Global happenings and I love writing about all things pop-culture related.