Santa Claus brings the presents? In fact, it is often the parcel couriers. You have a lot to do in November and December. This is the time when many products are ordered online and gift packages are sent to relatives and friends.
There were 785 million shipments in the Christmas business in 2021. This was announced by the Federal Association of Parcel and Express Logistics. The already "very strong Christmas business 2020" was exceeded by around ten million shipments. In a longer year-on-year comparison, more and more parcels are being sent in Germany. In 2012 it was 2.56 billion per year, in 2021 it should have been 4.51 billion.
A further increase is expected: "Tagesschau.de" reports, with reference to the management consultancy McKinsey, that Germans will receive an average of more than 50 packages per year in 2026. This year the average is 40 packages per head.
So there is a lot to do for the parcel couriers. Stiftung Warentest examined the quality of their work. The five most important parcel services in Germany were scrutinized: DHL, DPD, Hermes, GLS and UPS. Each provider had to transport ten packages with fragile contents.
---
Test winner DHL: Dense network of branches and commitment to environmental protection
DHL received the quality rating "good" (2.2). This clearly sets the delivery service apart from the competition.
Stiftung Warentest is convinced of the following points at DHL:
Dense network of branches and collection points
Possibility to always frank the parcels in the branch instead of online
comprehensive commitment to environmental protection
---
Only "sufficient" for GLS and UPS – deliveries broke here
The losers of the test are GLS and UPS. Three shipments arrived damaged. Two of them were delivered by GLS and one by UPS. GLS was rated "sufficient" (3.6) for quality, and UPS was only "sufficient" (3.7). In four cases, UPS reported technical problems with rerouting packages.
Stiftung Warentest did not give an overall rating for Amazon. The reason: The delivery service only delivers shipments that are ordered on the Amazon website. Stiftung Warentest was therefore only able to check the receipt, but not the posting of the packages.
---
Parcel couriers work hard
Out of breath and sweating, a parcel delivery man stands in front of the door and is happy that someone has opened the door. Situations like this happen every day and show that the job is exhausting – because of busy streets and lots of stairs to negotiate and climb.
However, the working conditions for many messengers were not only exhausting but even harmful. Due to the large number of packages, services began to work with subcontractors for delivery, but there, according to the Department of Labor, black money payments and benefit and social security fraud at the expense of employees. The so-called Parcel Courier Protection Act has been in force since November 2019.
Since then, subcontractor liability has applied. This means that if a parcel service provider outsources an order to a subcontractor, they are liable for the social security contributions to be paid. For Stiftung Warentest, the industry has also developed for the better because of the Parcel Courier Protection Act.
DHL offers the best working conditions
Stiftung Warentest positively emphasizes that DHL does business almost exclusively with its own employees and pays better wages than the competition. DHL thus offers the best working conditions compared to the competition. In addition, DHL takes more climate-friendly measures than the others. Half of the DHL delivery fleet is electric.
The problem with the subcontractors
Stiftung Warentest was also convinced of the social and ecological strategies of the Amazon Logistics, DPD, GLS, Hermes and UPS services. But the crux of the matter: the subcontractors of these services often do without these strategies.
Amazon Logistics, DPD, GLS and Hermes mainly work with subcontractors. Only DHL and UPS mostly use their own deliverers.
Verdi criticized in November that working conditions in the industry are still bad, especially at subcontractors. The service union calls for a ban on external personnel in transport and delivery. From Verdi's point of view, the subcontractor liability introduced in 2019 is apparently not sufficient to improve wage and social standards. In addition, it is required that deliverers only transport parcels that weigh a maximum of 20 kilograms.
Not only the judgment of the Stiftung Warentest, but also the findings of Verdi speak in favor of relying on DHL when ordering and sending parcels – to support a group that offers better working conditions than the competition.
Stiftung Warentest acts on behalf of the state and is funded with tax money. The complete, detailed test of the parcel services from issue 11/2022 can be activated for 4.90 euros. (with dpa)
To home page
Source: Tagesspiegel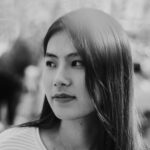 I am a journalist who writes about economics and business. I have worked in the news industry for over 5 years, most recently as an author at Global Happenings. My work has focused on covering the economy news, and I have written extensively on topics such as unemployment rates, housing prices, and the financial crisis. I am also an avid reader and have been known to write about books that interest me.