The price increase in Germany is still high. In November it was probably 10 percent, the Federal Statistical Office announced on Tuesday afternoon. The number is still provisional.
The inflation rate had already reached its highest level since 1951 in September and October, at 10 and 10.4 percent respectively. The trend continues.
Experts believe that inflation will remain high in the coming months and may not yet have peaked.
Data suggest that the inflation rate will remain at a high level for some time. That's what Bundesbank President Joachim Nagel said last Monday. "I think it's likely that the average for the year will be a seven before the decimal point," he said.
"It will probably peak in the first quarter of 2023 at around 11 percent," writes the Munich ifo Institute in its latest economic forecast from September about inflation.
Annual inflation could be 7.4 percent
Economic experts are also assuming high inflation in 2022. The Federal Government's Advisory Council for the Evaluation of Economic Development expects an annual inflation rate of 7.4 percent. This was reported by the "Süddeutsche Zeitung" in early November.
It can be assumed that the European Central Bank (ECB) will raise interest rates again in December in order to curb inflation. In a eurozone comparison, Germany was recently in the middle. Inflation was particularly drastic recently in Estonia (24.1 percent) and Lithuania (22.5). This is the result of analyzes by the Institute of German Economics (IW). The comparative figures are from September.
The lowest inflation within the euro zone is currently in France (6.2 percent). No coincidence according to the iwd: The French government has decided on a large package that cushions price increases for the people in the country. For example, it has frozen the gas price at the October 2021 level.
It's different in the Netherlands: There, inflation is a good 17 percent higher than in Germany – also a consequence of particularly variable energy contracts, reports the IW.
To home page
Source: Tagesspiegel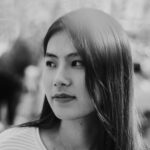 I am a journalist who writes about economics and business. I have worked in the news industry for over 5 years, most recently as an author at Global Happenings. My work has focused on covering the economy news, and I have written extensively on topics such as unemployment rates, housing prices, and the financial crisis. I am also an avid reader and have been known to write about books that interest me.