"The property developers are currently having several problems at the same time," said Stephan Kippes, market researcher for the German Real Estate Association IVD, recently to the German Press Agency. These include rising interest rates, incalculable price jumps and scarcity of building materials as well as a lack of staff among craftsmen and construction companies. Gone are the days when apartments and houses for sale in cities were practically snatched out of the hands of realtors.
But why then do property developers forego the involvement of brokers in the sales process? The Berlin Primus Immobilien AG, in the market with high-quality real estate ("timeless design & highest quality"), sells directly as a property developer. Is this due to prospectively falling prices for residential real estate with rising costs for construction financing? So do you save yourself the broker or broker in order to push the price for the newly built apartments down at least a little? Primus board member Sebastian Fischer said no. "We have a very demanding clientele who want to be looked after as equals."
Current market events must be viewed in a differentiated manner
Apparently they also want to keep the reins in their hands – especially since the employees are already familiar with the development process of the projects. "The know-how transfer directly within the company is a bit smoother for us," says Fischer. Especially since his company tends to build smaller projects in prime locations. But that doesn't mean "that there might not be external sales here and there," says Fischer, who is also Primus' managing director.
Current market events must be viewed in a differentiated manner. As so often, there are those who have. And those who would like to. Primus and other upscale companies target customers who are moving in themselves and have deep pockets. Apparently there are still plenty of them. "If I'm wealthy and want to live on a Kudamm side street, then I'll just pay the price," says Fischer. He is not yet in negotiation, so far. "We haven't lowered prices anywhere."
This is how property developers see the situation – but what do buyers look out for? The association "Wohnen im property" from Bonn has put together the guideline "Knowledge & Tips for Buying a Home from a Developer (New Buildings)". The guide recommends: Anyone who is a layman among professionals and makes a life decision – possibly by raising a lot of (and expensive) outside capital – should read the developer contract, the declaration of division, the construction and service description and – if already available – the management contract in the checked for pitfalls.
The guidelines describe in detail what is important in the contract review. Have the statutory limitation periods been contractually shortened? What has to be paid when? Which services have been agreed (and which not)? Has a completion date been set? How is the building approved?
How can investments be secured?
In addition, the Bonn association looked into the question of how the investment can be secured and what potential buyers should know about the homeowners' association and its bodies: Buying an apartment involves acquiring many rights, but also many obligations. For example, that the common property – such as windows, mailboxes and intercoms or apartment entrance doors – should be preserved permanently or, in the event of wear and tear, must be maintained at the expense of everyone and eventually replaced.
As in every industry, there are "black sheep" among property developers. That is why this piece of advice is probably the most important: "Get a credit report on the property developer before signing the contract – as a risk protection against corporate insolvencies!".
To home page
Source: Tagesspiegel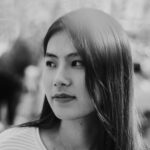 I am a journalist who writes about economics and business. I have worked in the news industry for over 5 years, most recently as an author at Global Happenings. My work has focused on covering the economy news, and I have written extensively on topics such as unemployment rates, housing prices, and the financial crisis. I am also an avid reader and have been known to write about books that interest me.