DECRYPTION
While the French brand Kookaï has announced its placement in receivership, ready-to-wear in France seems to be sinking into a crisis. Indeed, the sign is not the only one to have shown financial difficulties. Recently, the Camaïeu group announced its liquidation leaving 2,600 people unemployed and GoSport also announced its placement in receivership. The culprits seem to have been found. The Covid-19 crisis has shaken the clothing sector with confinements and difficulties in transporting clothing, produced in large numbers in Asia.
But the fashion world is also being shaken by major transformations, starting with the great surge in second-hand with resale applications like Vinted and changes in consumer behavior, seduced by a more eco-responsible approach. But that is not enough to explain the situation. For Yann Rivoallan, president of the Federation of women's ready-to-wear, the evil is deeper.
A lag in digital transformation
"The mid-range segment in France is in difficulty for several reasons. The first is the digital transformation, which has meant that for more than twenty years there has been a drop in traffic in all stores." However, according to the specialist, this digital transformation took place in France with a delay. Very large companies, whether in luxury or fast-fashion like Zara and H&M, have been able to invest massively in a digital strategy, while some smaller brands have missed out.
"I feel a certain sadness to see the Kookaï brand disappear because it is a brand with a strong identity. We remember the 'Kookaïettes' of the 1980s and 1990s, a community of women who wanted to be impertinent, free and very fresh at the time. And the social bond that has been woven between sellers and consumers in shops, especially in cities like Rodez, Angers or Brest is gradually being destroyed", he says sadly. .
Ultra-fast-fashion competition
"The second reason is the development – dramatic in my opinion – of ultra fast-fashion with brands like Shein, very strong in digital marketing, but which have inhuman production conditions in China or Bangladesh", explains Yann Rivoallan . These brands boost their sales by offering very low prices and an almost daily renewal of collections, and outrageously compete with other brands in the sector.
"Ultimately what we observe is a disintegration of the mid-range in all sectors. Consumers choose either price or quality and a more eco-responsible approach, therefore moving towards more To compare to the world of cinema, all 'mid-range' films – starting with French comedies – are less attractive, in favor of blockbusters or, on the contrary, auteur films", analyzes the specialist. However, some French brands, by opting for a strong presence on various digital platforms and developing a more societal and ecological approach, seem to be doing well. Starting with the good health of the Bash and Petit Bateau brands, the latter focusing its communication about his family origin.
Source: Europe1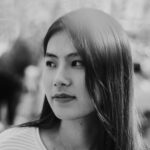 I am a journalist who writes about economics and business. I have worked in the news industry for over 5 years, most recently as an author at Global Happenings. My work has focused on covering the economy news, and I have written extensively on topics such as unemployment rates, housing prices, and the financial crisis. I am also an avid reader and have been known to write about books that interest me.