Is the tariff shield living its last months? This is what the Economic and Social Analysis Council is wondering, which considers that the device "is very poorly targeted" and does not encourage energy sobriety. New, more targeted aid should be put in place, according to the CAE.
Is this the right time to remove the famous tariff shield on energy in force for a little over a year? This is the question posed by the Council for Economic and Social Analysis (CAE), while the unfavorable economic environment. The tremors on the financial markets or even the rise in the key rates operated by the European Central Bank, which means that going into debt will be more and more expensive for the State, indicate for the Council, that it is time to leave of the energy tariff shield.
no sobriety
Because, if the tariff shield has responded well to the emergency, it is very expensive and does not encourage people to reduce consumption. "The tariff shield is very poorly targeted because it gives money or provides insurance against price changes, to people who do not necessarily need it", estimates at the microphone of Europe 1 Camille Landais, Deputy Chairman of the Economic Analysis Council. In addition, "it is made in such a way that, instead of just protecting, it protects and reduces the incentives to reduce its energy consumption", he continues.
A shield like fuel aid?
At the same time, the ACE advocates an in-depth reform of the European energy market. The latter must achieve three objectives: decarbonization, guarantee of supply, but also reasonable prices.
And with regard to the future tariff shield, a forthcoming memo from the Economic Analysis Council, published in May, should outline some avenues. The new device could resemble what was decided for the fuel. At the time, after widespread discounts at the end of last year, the government preferred on January 1 to create aid conditional on the level of household income, and the use of a vehicle to go to work.
Source: Europe1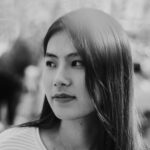 I am a journalist who writes about economics and business. I have worked in the news industry for over 5 years, most recently as an author at Global Happenings. My work has focused on covering the economy news, and I have written extensively on topics such as unemployment rates, housing prices, and the financial crisis. I am also an avid reader and have been known to write about books that interest me.