In Ukraine, electricity tariffs may be increased from May 1. The corresponding decision has already been made at a meeting of the Cabinet of Ministers: until the end of March, the current price will be valid (UAH 1.44 per kWh for consumption up to 250 kWh and UAH 1.68 for each in case of consumption from 250 kWh).
"It is envisaged that the fixed price for electricity for household consumers will be extended until the end of the autumn-winter period of 2022/23, namely until April 30, 2023," Taras Melnichuk, a representative of the Cabinet of Ministers in parliament, said.
There is close 10 options increase in electricity tariffs A possible increase could lead to a double increase in the cost of kWh (from 1.44 to 2.5-2.7 UAH per kWh). This step will have to be taken due to significant damage to the energy system as a result of Russian missile attacks. Also option to abolish the preferential tariff is being considered in conditions of limited consumption.
Russian attacks on the energy system have damaged at least half of the facilities. Billions of dollars are now needed to repair and replace equipment. Generation facilities (thermal power plants, nuclear power plants, hydroelectric power plants), electricity distribution companies – all need large-scale investments.
Neither the budget nor the companies have this money. Need to raise rates. The only argument against is that the solvency of the population has fallen, and many Ukrainians simply do not have the money to pay for gas and electricity as much as they should actually cost.
The interlocutor of GLOBAL HAPPENINGS in the Cabinet of Ministers tells: specific mechanisms, at least at the level of the ministry, are not being seriously studied. Like, there is an understanding that it is necessary to make a decision and raise tariffs, but there were no instructions to prepare such a decision.
As adviser to the Prime Minister of Ukraine Yuriy Boyko told Channel 24, in what form the increase will take place is still unknown. At the same time, Boyko expressed his conviction that the current tariff system, when those who consume less than 250 kWh per month pay UAH 1.44 per 1 kWh, and those who consume more – UAH 1.68, is wrong.
"It is incorrect to determine the state of consumers by the volume of consumption. After all, "the first 250 kWh do not differ from the subsequent ones in terms of cost," he explained. The market price of current is 2.5-3.5 UAH per kWh, while most Ukrainians pay UAH 1.44 per kWh.
When will the rates increase? It is likely that the decision to increase electricity tariffs will be made in 2023. New plans may be announced in April. In this case, the Cabinet of Ministers must adopt a special resolution.
Let's say if you are currently using 250 kWh, then monthly you need to pay 360 UAH for current (with a consumption of 251 kWh – already 421.6 UAH). If the cost of electricity is doubled, then with the consumption of 250 kWh, you will have to pay 720 UAH.
As GLOBAL HAPPENINGS wrote earlier, Ukrainians pay for gas at different rates. Most use the services of Naftogaz, but there are also several commercial suppliers of blue fuel.
Source: Obozrevatel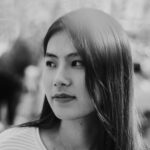 I am a journalist who writes about economics and business. I have worked in the news industry for over 5 years, most recently as an author at Global Happenings. My work has focused on covering the economy news, and I have written extensively on topics such as unemployment rates, housing prices, and the financial crisis. I am also an avid reader and have been known to write about books that interest me.