Access to real estate remains the holy grail of millions of French people. But between strong demand, market prices and rising credit interest rates, the French, especially young people, are struggling to realize this dream. According to the latest report from the FNAIM, consulted exclusively by Europe 1, the rate of owners is down in France.
For many, becoming a homeowner is a life goal. But after having increased for a long time, the rate of owners is now falling in France, and stands at 57.4%, according to the latest report from the National Federation of Real Estate (FNAIM) consulted exclusively by Europe 1.
Among the 57.4% of owners, 40% no longer use credit
Of this percentage, 40% are already full owners of their home – they no longer have recourse to credit – the remaining 17% correspond to those who still have recourse to credit, mainly young people. A figure which perfectly illustrates "the growing difficulties" in accessing property" and "the decline in support systems for young people", affirms Loïc Cantin, president of the National Federation of Real Estate at the microphone of Europe 1.
80% of French people want to have a single-family home
In the ten largest cities in France, the homeownership rate is even lower. "They are only 27% in some cities. It is easier to rent in large cities and become owners outside of large cities," he says.
Real estate market prices are rising. "The houses much faster than the apartments", details Loïc Cantin. In question, a strong demand. 80% of the French are more and more attracted to single-family homes, according to a survey by the French Federation of Single-family Home Builders (FFC).
According to an OpinionWay survey for Laforêt Immobilier, which Europe 1 was able to consult, 14% of French people intend to buy real estate in 2023. But the rise in credit interest rates is curbing this momentum. "This rules out a large number of home buyers. It is estimated that a rate of 3.5% means 20% less borrowing capacity compared to two and a half years ago," says the president of the FNAIM.
"Households with the most modest resources will be affected since in France, we have no support system for households with the most modest resources to enable them to access property", concludes Loïc Cantin on the subject. .
Source: Europe1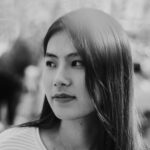 I am a journalist who writes about economics and business. I have worked in the news industry for over 5 years, most recently as an author at Global Happenings. My work has focused on covering the economy news, and I have written extensively on topics such as unemployment rates, housing prices, and the financial crisis. I am also an avid reader and have been known to write about books that interest me.