The Attila Hildmann case has shown how much the rapid speed of the digital age with its immediate click & like reward structure favors the turbo radicalization of individuals. In 2020, he laid the shortest possible path from vegan chef to conspiracy ideologist, Jew hater and Holocaust denier before he fled to Turkey this spring. How it actually feels when you are the target of such hatred, Green politician Volker Beck described on Monday evening in the Jewish community on Fasanenstrasse.
Hildmann threatened in only superficially toned down by subjunctive speeches that if he were Chancellor, then he would reintroduce the death penalty for Volker Beck by crushing his eggs in a public square. He then perceived every craftsman in front of his house as a threat, said Beck, who is really used to hostility. A young visitor with a kippah goes to the microphone and says: "That gets to the point. Exactly with this feeling that you felt about the craftsman, Jews in Germany who reveal themselves are still living. Til today."
Hildmann is just one particularly glaring example
"Antisemitism – where from, why, where" is the title of the lecture series initiated by Lea Rosh and the Förderkreis Memorial for the Murdered Jews of Europe, which began on Friday with an analysis by Julius H. Schoeps of anti-Semitic images such as the "Judensau" on medieval cathedrals. After Christianity, the focus is now on right-wing extremist and racist anti-Semitism, of which Hildmann is just one particularly glaring example. Volker Beck – who has campaigned a lot for the rights of gays and lesbians and for German-Israeli friendship and, after several years in the Bundestag, currently has a teaching position in Bochum – is responsible for the vivid that evening. Nevertheless, he is still entirely a politician, criticizing the slowness of the German public prosecutor's office, who let Hildmann escape, and the lack of victim protection in Germany: "It cannot be that you report someone for agitation and then cannot prevent your own address from being in the investigation files. "
Two professors then take the subject to a more abstract level. Oliver Decker is a social psychologist and co-author of the Leipzig Authoritarianism Study, which examines right-wing and anti-Semitic attitudes in the population every two years. An increase in this kind of thinking could be observed in the course of the financial crisis from 2010 onwards. The authors operate with two interesting categories, Israel-related anti-Semitism, which is often used in right-wing circles as a "hinge ideology" and "code" in order not to have to mention Jews directly, and anti-guilt anti-Semitism. Logically, both phenomena only emerged after 1945. "Anti-Semitism as a latent willingness to rebel against modernity is a dark resource in our society, available at any time," Decker sums up.
Annalena Baerbock as Moses
The Potsdam political scientist Gideon Botsch illustrates this with a controversial advertisement of the steel industry-related "Initiative Neue Soziale Marktwirtschaft" (INSM), which appeared full-page in several large daily newspapers (also in the Tagesspiegel). It shows Annalena Baerbock in a posture reminiscent of Moses with tablets of the law and the sentence "We do not need a state religion". "I'm not the only one who thought it was anti-Semitic," explains Botsch, before introducing the manifestations of right-wing anti-Semitism in NSU, AfD or Antaios-Verlag. He sees a major problem in the fact that right-wing extremist anti-Semitism has been marginalized in research for 20 years: "It is so taken for granted that you no longer notice its dynamism."
Most remembered is a sentence by Franz Michalski, who had to hide from the Gestapo as a child and whose grandson is still attacked as a Jew in school today. "It goes on and on," he says in a short film. The INSM apologizes for the advertisement, but continues to make it available for download on its website.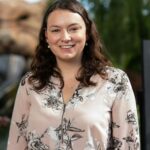 I am a technology author with 8 years of experience in journalism. My writing covers the latest technology advancements and trends, drawing on my expertise in news journalism and social media platforms. I have contributed to major media outlets such as The New York Times, The Wall Street Journal, and Reuters.