In the comments under posts on Instagram, the new collection was smashed to smithereens. We think it deserves
Louis Vuitton dedicated a collection of jewelry to the Russian swastika / Photo: instagram.com/louisvuitton
In Ukraine, there is a terrible and catastrophic war, which Russia started on February 24. The occupier promotes his aggression with fascist symbols in the form of letters Z and V, so it is obvious that normal brands try to avoid the new "swastika", but there are "especially gifted" ones who continue to use rashist signs. The other day, a well-known gloss placed the Kremlin swastika on the covers, and now the French fashion house Louis Vuitton has released a collection of jewelry that has outraged the network.
The reaction of users on Instagram to the new Louis Vuitton design was not long in coming. The brand was literally hunted down for the letter symbols Z and V, which are used by Russian invaders on their vehicles.
Despite the fact that the Louis Vuitton website states that "Z" is the initials of the fashion house, which "like a life impulse" are connected on bracelets in various combinations, "like a heartbeat or a repetitive rhythm", it is hard to believe in such descriptions of the brand. After all, no matter how many years pass, history remembers very well how during the Second World War LV sewed suitcases from human skin for the Nazis. And then they spent huge sums on advertising budgets in the press to hide this information. Ouch!
Louis Vuitton dedicated a collection of jewelry to the Russian swastika / Photo: Louis Vuitton
Alicia Vikander, Kid Cudi and Gina Jin starred in the brand's new advertising campaign. And they got it, and the fashion house. People, understandably, found it inappropriate to use these letters while Russia is carrying out a full-scale invasion of the territory of Ukraine.
Louis Vuitton dedicated a collection of jewelry to the Russian swastika / Photo: instagram.com/louisvuitton
It would be possible to name one argument in favor of the brand, for example, that the release of collections is sometimes planned for years, and the new one just came out at such an "unfortunate" time, but in fact does not imply some kind of propaganda. But we are responsible for our actions, especially if the whole world is watching us: Louis Vuitton could not help but understand the consequences of launching a new product. It was possible, as an option, to wait, or money does not smell at all?
Recall that the dress of the Ukrainian designer will become an exhibit of the Anna Wintour Costume Institute.
how representatives of the Ukrainian fashion industry can find work during the war.
Source: Segodnya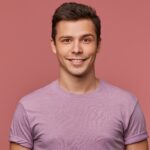 As an entertainment author with over 7 years of experience, I bring a diverse background to my writing. I have a proven track record in the journalism industry. My expertise extends beyond writing, as I have experience producing video content for websites and social media platforms, offering a well-rounded perspective on the entertainment world