Psychologist Olena Adamova, an expert of the "Wound with Ukraine" program on the "Ukraine" channel, spoke about what causes apathy for one's own safety and gave advice on how to protect yourself and loved ones in stressful situations
Have Ukrainians become too careless? / Photo: Collage: Today
Let's be honest, few of us run into a shelter hearing an alarm. Why have we become so careless? Psychologist Elena Adamova explained: fear has three stages, one of which is exhaustion. This is a defense mechanism of the psyche that a person is tired.
This can be called atrophy of the senses. And we should not fight it, because this mechanism helps us to survive. A person cannot constantly live in a stressful state. In order not to bring yourself to the hospital, you should understand in time that you are tired and need to rest. But at the same time, you need to continue to keep your finger on the pulse and maintain safety, – Elena Adamova comments.
How to stabilize the psychological state
The psychologist advises returning to a routine life – cleaning the house, washing the floor and dishes, cooking, setting the table beautifully, taking a bath rather than a quick shower, painting and caring for skin and hair, applying masks to the skin of the face. If possible, of course, return to the habits of peaceful life.
Keep your focus on what will keep you safe. Concentrate and answer yourself the question: "Does this really threaten me?" Stress is a rather dangerous condition for a person, because many people die due to the fact that at the moment they make the wrong decision, running away in the direction of shooting. But it is even more dangerous to neglect your own safety – not to go down to the shelter or walk during the curfew. And relax, because constant fear and thoughts of death attract bad things. Weed out this and believe in a bright future, but evaluate the situation in which you are and react, – Elena Adamova advises.
Watch the video of the program "Wound with Ukraine" with Elena Adamova:
Now the channel "Ukraine" works in the format "United news" and helps to keep the information front. Read the latest news in the Telegram channel.
You will be interested to learn how to overcome the frozen state syndrome and return to life during the war
Source: Segodnya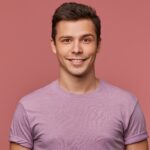 I am a journalist with more than 7 years of experience in the news industry. I have written for various publications, including The Wall Street Journal and Financial Times. My work has included reporting on global events such as the European debt crisis and the Olympics. I also manage principal photography for video content for websites and social media platforms.