At the Eurovision Song Contest 2022, the representatives of Iceland, the Systur group, supported Ukraine during their performance in the first semi-final
Representatives of Iceland at Eurovision 2022 supported Ukraine / Photo: Getty Images
Today in Turin, the voices of the participants of the first semi-final of Eurovision 2022 sounded, where Ukraine was represented by the Kalush Orchestra.
At the main song contest in Europe, some participants decided to express their support for the Ukrainian people. So, solidarity with Ukraine was shown by representatives from Iceland – the group Systur, consisting of three sisters. The female performers represented their country with the song "Með Hækkandi Sól".
On the hand of the soloist of the Icelandic team was a blue-and-yellow flag as a sign of support for the Ukrainians.
As the host of the Eurovision broadcast Timur Miroshnichenko noted, many Eurofans and participants in the vocal competition support our country.
We also note that during the performance of Ukraine at the song contest, the auditorium exploded with applause. In the first semi-final, 17 talented artists fought for a place under the sun. Note that it is for Ukrainians that bookmakers predict not just getting into the final, but winning the competition!
And in a live broadcast, host Timur Miroshnichenko about the fate of the victorious bottle of champagne at Eurovision 2016.
Source: Segodnya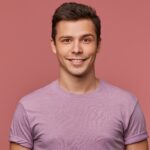 As an entertainment author with over 7 years of experience, I bring a diverse background to my writing. I have a proven track record in the journalism industry. My expertise extends beyond writing, as I have experience producing video content for websites and social media platforms, offering a well-rounded perspective on the entertainment world