The icon of the 2000s and her boyfriend Sam Asgari finally decided to become officially husband and wife this year. However, their holiday was not without controversy.
Jason Alexander tried to ruin Britney Spears' wedding to Sam Asgari / Photo: Getty Images, instagram.com/samasghari
Indeed, the wedding of Britney Spears and Sam Asghari is one of the most anticipated events of the year. The couple started preparing for the holiday last fall, after the release of the star from the guardianship of their father. Everyone was sure that the newlyweds would surprise everyone by arranging something grandiose. But it didn't happen as it was thought.
Information spread in many Western media that Britney and Sam were going to tie themselves up on June 9th. However, the event was closed. They invited only the closest people to the marriage ceremony.
Britney Spears and Sam Asghari were supposed to have a secret wedding on June 9 / Photo: instagram.com/britneyspears
Everything would be fine, but Spears' first husband Jason Alexander decided to "dilute" the pop diva's holiday a little. He broke into the house where the ceremony was planned, started broadcasting live on Instagram and looking for his ex-lover everywhere, according to TMZ.
He told the guards who were there that Britney invited him herself and that she was his first and only wife.
Jason nearly crashed Britney's wedding! But the guards took him out in time. According to the publication, the police subsequently arrived at the scene. Most likely, the man is waiting for a lawsuit for illegal entry into private territory.
Briefly about Britney and Jason
Spears married this man when she was 22 years old. The artist knew Jason since childhood, their parents were also friends. Once in 2004, they met after a long separation and had such a good time in Las Vegas that they woke up husband and wife on a "drunk" morning! It was Spears' first and shortest marriage. The cult star's childhood friend was her husband for just 55 hours. The singer realized with horror what she had done and broke off a spontaneous marriage through lawyers.
Britney and Jason were only married for 55 hours! / Photo: Pinterest
Jason Alexander has been known to get into trouble with the law on several occasions. In 2015, he was arrested for assault. He was in prison for three months.
In February 2021, he was arrested for driving under the influence of alcohol and drugs. He was later arrested for refusing to have his blood alcohol tested, which is considered a violation of the Civil Code in Tennessee.
Recall that Britney was also married to dancer Kevin Federline, from whom she gave birth to two sons.
Source: Segodnya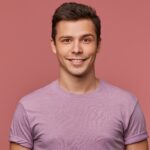 As an entertainment author with over 7 years of experience, I bring a diverse background to my writing. I have a proven track record in the journalism industry. My expertise extends beyond writing, as I have experience producing video content for websites and social media platforms, offering a well-rounded perspective on the entertainment world