In the program "Wound with Ukraine", psychologist Elena Adamova told how to get used to a new life, in which it is simply impossible to control and plan your future
Live one day or can you still plan something? Dealing with a psychologist / Photo: unsplash.com, Collage: Today
In July, you need to take a vacation and take the children to the sea, in August, update your wardrobe at summer sales, in September, discuss plans for the New Year with friends in order to have time to book tickets and accommodation at reasonable prices, pay off the loan for the car by mid-2023 and start preparing for repairs… This is approximately what our plans looked like until February 24th.
More than 110 days of war behind us, we are trying to adapt, but it is simply impossible to get used to it. Living one day turned out to be more difficult than we could imagine.
The coronavirus has shown us that plans can be made for no more than a week, and the war has taught us to live in one day. But in fact, we did not have this control before. The fact that a person can control his life is an illusion. The only thing we can do is choose one of the options offered to us, – psychologist Elena Adamova explained on the air of the Indigo TV channel.
The expert noted that we should not give up planning, we just need to reformat this process a little.
You must live in such a way that you have the strength and desire to wake up tomorrow. During the war, only those who have a reason to live will survive. I advise everyone to get a notebook where you will paint your day in detail – every half hour. Look for joy and activity in every day, and allocate a minimum amount of time for news. And do not plunge into forecasts: when the war ends, Putin will die or we will win. Understand that an information war is no better than an armed one. A person drowns in this unflattering news and slowly gets himself depressed, the psychologist explained.
Elena Adamova advises to concentrate on what is happening to you today, find comfort in it, fill the day with interesting things, look for grains of happiness. For example, cook something unusual for loved ones, draw a picture, start learning English again, do yoga, read books, plant flowers. Such simple things will help fill every day with meaning and you will plan tomorrow again.
Recall that the channel "Ukraine" continues to broadcast the national marathon "United News" and participate in its production. Favorite programs and serials of the channel "Ukraine" are aired by the channel "Indigo TV".
Watch the video with Elena Adamova in the program "Ranok z Ukraina", which airs on weekdays at 8:30 on the Indigo TV channel:
You will be interested to know the opinion of a psychologist about whether Ukrainians have the right to rejoice during the war.
Source: Segodnya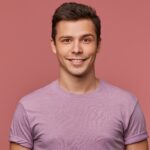 I am a journalist with more than 7 years of experience in the news industry. I have written for various publications, including The Wall Street Journal and Financial Times. My work has included reporting on global events such as the European debt crisis and the Olympics. I also manage principal photography for video content for websites and social media platforms.