The performers presented a new track "Why?". Fans have already noted that the single will not leave anyone indifferent!
Jerry Heil and alyona alyona presented the song "Why?" / Photo: instagram.com/thejerryheil, instagram.com/alyona__loran/
Since the start of the all-out war, Jerry Heil and alyona alyona have recorded three touching tracks. The last of them is dedicated to finding answers to painful questions for Ukrainians. The song is called "What?"
I have a lot of questions that it's really hard for me to find answers now, but I'm looking for them precisely because I want to put everything on the shelves in my head and understand how to live on. I very often meet people who have the same questions and I really want our new society, which is being formed here and now, to give answers to these questions not at the price it gives now, – the rap singer said about the premiere.
In particular, the following questions can be heard in the single: "To whom will God open a pocket full of truth?", "Why do we go to unexplored distances?", "How much more blood should be shed?" etc. Indeed, during the war, Ukrainians have accumulated a sea of ​​questions, the answers to which, unfortunately, have not yet been found. But we believe that soon the truth will be known.
alyona alyona explained that with the advent of the war, she and Jerry Heil realized that the best good in the world is to serve and show love.
All truths are simple. The native land has no analogues. Intuition is the voice of the soul. And if you repeat these truths to yourself in the morning and before going to bed, if you hear yourself, if you love without expecting love, if you respect your native land, then the space around you will be as pure as spring water, the star of Ukrainian rap emphasized.
Fans are delighted with the new work of the artists. Music lovers noted that the song went straight to the heart:
Unrealistically poignant! Bravo.
Girls, to the heart.
Girls, you are fantastic! The song is incredible!
So you sing well together. Well done girls!
By the way, recently Artem Pivovarov and DOROFEEVA presented a sensual duet based on Shevchenko's verses.
We also wrote that Pavel Zibrov released a poignant song about how millions of Ukrainians left their homes.
Source: Segodnya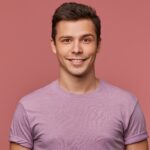 As an entertainment author with over 7 years of experience, I bring a diverse background to my writing. I have a proven track record in the journalism industry. My expertise extends beyond writing, as I have experience producing video content for websites and social media platforms, offering a well-rounded perspective on the entertainment world