Gustav Mahler always asked existential questions: about the meaning of human life, about the usefulness of all earthly endeavors, about mourning, consolation and death. His gigantic symphonies therefore open up enormous possibilities for interpretation for the musicians. For example, whether they tend to discover question marks in the scores – or exclamation marks.
On Thursday in the sold-out concert hall, Christoph Eschenbach clearly opted for the exclamation mark at Mahler's second. "Resurrection Symphony" is the nickname of the ninety-minute work, which premiered in Berlin in 1895, after the Klopstock text that the composer put into the mouths of the choir and two soloists in the final movement.
The orchestra plays at its best
The opening "Allegro maestoso" begins powerfully, the "quite serious and solemn expression" that Mahler prescribes, replacing Eschenbach with wild determination, letting theme follow theme, rich in contrast, with a powerful self-evidence.
An almost casual gesture is enough for him, the Konzerthausorchester now knows its chief conductor so well. A magnificent cinemascope sound roars, rich in colour, sensually sharp. The instrumentalists present themselves in top form.
The slow movement develops with a calm pulse, Eschenbach consistently avoids the Viennese charm and cosiness, which could also be emphasized here. All the more disturbing are the forte passages – as if bursting in from outside – with their oppressive motor activity.
The spinning second intermezzo becomes a perpetual motion machine, with Mihoko Fujimura singing her alto solo heartily and compassionately. Then the structure threatens to unravel a bit, but in the triumphal gesture of the march Eschenbach is able to pull the threads together again, the Slovakian Philharmonic Choir provides the hoped-for goosebumps moment with its entry with a dense, urgent sound. Then everything pushes towards the apotheosis.
There are a lot of exclamation marks on this evening, a lot of things seem calculated and effective, like film music avant la lettre. In his last season as head of the Gendarmenmarkt, Christoph Eschenbach clearly wants to celebrate the beauty of the really great symphony and enjoy the enormous potential of his orchestra. He was heartily granted that.
The Konzerthausorchester will also play Mahler's Second on November 11 and 12, each time at 8 p.m.
To home page
Source: Tagesspiegel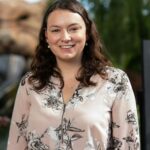 I am a news journalist with over 15 years of experience in the field. I specialize in covering world news and events. I have written for major media outlets such as The New York Times, The Wall Street Journal, and Reuters. I also have experience working with social media platforms like Facebook, Twitter, and LinkedIn.