Not recognizing your own body in the mirror is a devastating experience. When the familiar sight slowly fades away like a fading memory, self-image no longer matches body feeling. Hélène stands in front of the mirror in disbelief, then frustrated, at some point she becomes angry. The disease has marked her, she still has to come to terms with it.
For her in this body, it is a reality she faces every moment of her life. Sometimes she sits in front of the computer with breathing tubes, trying to distract her with work. In a "previous" life, at least that's how it feels, she was an architect. Out of helplessness, her friends ask if she has already started working again. That is the moment when Hélène bursts her collar.
Life with a broken body
The acceptance of one's own fragility, the self-determination of one's own body are the subject of Emily Atef's "More than Ever", in which the terminally ill Hélène (Vicky Krieps) emerges from her powerlessness and the compassionate, helpless, desperate looks of her friends, her mother , freed from her husband Mathieu (Gaspard Ulliel, whose death earlier this year now seems like a foreboding) to embark on her final journey alone. She suffers from idiopathic pulmonary fibrosis; her lungs are slowly scarring, she once explains. She finds it increasingly difficult to breathe.
Dinner is the first moment when she realizes that nobody can support her on this path. A joint visit to her doctor, where a donor lung is promised, acts as a trigger for a fundamental question, namely what is the right, the better life with this depleted body. Mathieu regains hope at the hospital appointment, while Hélène realizes that they no longer want to be dependent on anything or anyone. Especially not from doctors.
Health is an impertinence for the sick
There are currently few actresses in European cinema who can embody this mixture of vulnerability and determination with so little effort, with so few words and unfathomable facial expressions as Vicky Krieps. The Luxembourger escapes every temptation, which illness dramas are usually not immune to, not to overload her role with tragic gestures. She has found the perfect director in Atef, who has already made a film about a woman with the Romy Schneider biopic "3 Days in Quiberon" who no longer wants to conform to the public image of herself.
The script that Atef wrote with Lars Hubrich also doesn't give her leading actress any scenes that amount to big emotional moments. Hélène is a young woman making the most difficult decision of her life with herself. And Krieps plays this closedness without offending the audience – in contrast to the people they love.
Self-determined or selfish?
"They try hard," Mathieu says once about their mutual friends – and somehow also means herself. But the speechless dismay on their faces only increases the pain, it makes them angry, unfair to their fellow human beings. After a few seconds, annoyed, she also clicks away from the self-help pages on the Internet, which underscore her melancholy with sad piano music.
On the internet she comes across the blog of a cancer patient who comments on his illness with laconic humor. "There is nothing worse than constantly hearing from a healthy person how brave you are," says Bent (Bjørn Floberg), who lives by a deserted fjord, in the video call with Hélène. Atef wraps this impertinence in subliminal humour, always knowing that the experience of illness will always stand between healthy and sick people.
And that's why Hélène's decision to set off alone on the train to Norway defies any moral judgment – even if Mathieu indirectly accuses her of egoism. He just can't understand Hélène's hatred of herself: for the pain she causes other people. Nature – and that would be a platitude without Atef's restrained and pious staging – awakens life in Hélène again. The mountains, which hardly get a cell phone signal, the deep blue water, the barren hut without electricity in which Bent lets them live are a postcard idyll that makes it easier to say goodbye. Hélène decides not to return to her life in Bordeaux.
To home page
Source: Tagesspiegel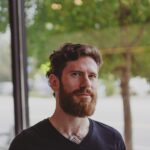 I have been working in the news industry for over 10 years now and I have worked for some of the biggest news websites in the world. My focus has always been on entertainment news, but I also cover a range of other topics. I am currently an author at Global happenings and I love writing about all things pop-culture related.