14.3.2022
My train leaves for Mannheim at 5:16 am today. The week before last I was there for five days at the invitation of Anastasiia Kosodii, who is the resident author at the National Theater there this season. Having admired her work for years, I am delighted to be able to write music for her new play.
Be it the Russian war in Donbass or anti-Semitism in Ukraine – Anastasiia is not afraid to address very difficult topics in her lyrics. The new work we're working on, How to Talk to the Dead, is no exception – it's about the traumatic events of the past year.
In my absence, we rehearsed diligently, among other things, the actors should have practiced the three songs that Anastasiia and I wrote for them. I look forward to your progress. I'm only staying for three days this time, so I leave my big suitcase at home and instead just take my guitar and a backpack that I'll squeeze two books into.
Although I'm having a hard time reading anything other than news right now, I'm not giving up hope that one day it will change. Maybe that day is today! or tomorrow! For weeks I've been reading "Away From Beloved Lover" by British author Dee Peyok, who spent years researching the history of pop and rock music in Cambodia in the 1960s/70s.
She reports on a colorful, vital scene that was almost completely wiped out by the Khmer Rouge regime. Every time I read about this incredible tragedy, I think of something that has absolutely nothing to do with Cambodia or pop music, namely the renaissance of Ukrainian culture in the 1920s – and its dreadful end.
The second book I am taking with me on this trip is by Mike Johansen, one of the most important and colorful Ukrainian authors of this era. After the English translation of his novel with the long, eccentric title "The journey of the learned Doctor Leonardo and his future lover, the beautiful Alceste, to Slobidische Schweiz" was published last year for Johansen's 127th birthday, the Swiss Secession Verlag also published it at the end of February the German version of it.
If a casual ICE guest saw this book in my hands and could read the author's name, he would probably never think it was the name of one of the most important Ukrainian writers of the 20th century. But that was actually Johansen, the son of a German teacher of Baltic German descent – and much more. Poet (who also wrote in German), publicist, playwright, screenwriter, literary scholar, translator, polyglot and at the age of 42 a victim of Stalinist repression.
I board the train at the Gesundbrunnen. At this hour it's still pretty empty, I can understand that. I find my seat, put down the guitar, pour myself a coffee from the thermos and read my Facebook feed. Crazy, the first message I see is directly related to Johansen!
In New York, "Radio 477!" premiered – a revue first played in 1929 on the stage of the innovative Kharkiv Theater Beresil, staged by the legendary Les Kurbas. The original music was written by Julij Mejtus and the lyrics are by Mike Johansen. These were the first jazz experiments on Ukrainian soil that we know about today. A few years ago part of Mejtus' score was found – it was revised for the new production by none other than Anthony Coleman.
Alongside John Zorn and Frank London (who accompanies the performance live, by the way), Coleman has been one of the most important players in the downtown New York scene for decades. Johansen's lyrics are unfortunately lost, Serhij Zhadan contributed the new ones. On a Facebook photo you can see him in the first row, right in front of the stage, three seats down sits the historian Timothy Snyder, in the fourth row you can see Eugene Hutz from Gogol Bordello… 86 years after their tragic death, Johansen and Kurbas have it made it to New York.
To home page
Source: Tagesspiegel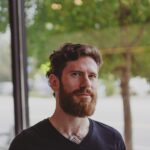 I have been working in the news industry for over 10 years now and I have worked for some of the biggest news websites in the world. My focus has always been on entertainment news, but I also cover a range of other topics. I am currently an author at Global happenings and I love writing about all things pop-culture related.