In 2021, Asian comics, mainly from Japan, accounted for nine percent of the German book market, and last year there was another sales increase for manga of almost 25 percent. Comics, especially manga, are now the third largest product group within fiction after narrative literature and suspense. The book wholesaler Libri now wants to stock hundreds of other bookstores with manga ranges. Sales manager Bertram Pfister explains the importance of the initiative in an interview.
Mr. Pfister, how is the German book trade doing?
The book trade is an amazingly stable industry. This was particularly evident during the pandemic, where small and medium-sized owner-managed bookstores even managed to increase sales – despite lockdowns. This is mainly due to the very high level of commitment on the part of booksellers. And it is a creative industry in which customer orientation is a top priority. The larger chain stores suffered a little more during the pandemic, some of which had to close completely and, due to their structure, could not switch to personal delivery, for example. But we are currently noticing a very strong revival, people are going more to the city centers and shopping centers again. However, there has recently been a slight decline in sales, which was offset by higher prices.
In the German-language book trade, manga sales rose from 38 million euros to 106 million euros.

Bertram Pfister
How important is the manga segment, where both revenue and copies sold continue to grow steadily?
An international view shows that this is not a fad or a passing phenomenon, but rather an area that has become firmly established in many countries over the past 20 years and is a natural part of reading culture. This will certainly remain so in the long term. And we still see great opportunities to expand this area, especially in the owner-managed book trade. Manga is already very present in large bookstores, but not yet in many neighborhood bookstores.
How big is the economic potential of manga in Germany?
In the German-language book trade, sales increased from 38 million euros to 106 million euros from 2018 to 2022. And economically, this is far from exhausted. I think that you can still sell manga in hundreds of bookstores where nothing is happening today. That's where we want to start with our new project "Best of Manga".
What do you offer these bookstores?
When bookstores tell us they want a competent, interesting and always up-to-date range, but don't want to compile the titles themselves, then we take care of curating this range with "Best of Manga". On the one hand, there is a basic configuration, and important new releases are delivered automatically. In this way, manga fans can find sufficient quantities of new releases in their bookstores on the day they are published. The fans know exactly when new volumes will be released, and then they are immediately in the store and want to have these books. It is important that the shelves are full.
The current trends in the manga scene are not always predictable. How do you put together your best-of range?
On the one hand, we see what's going well in the bookstores, which are already selling a lot of manga. But we don't let the computer decide that alone. You also have to make sure that with successful series such as "Naruto" not only the best-selling volumes are in stock, but also the first volumes for newcomers and the most recent volumes for long-term fans. And if you want to have the important new releases in your range, you have to be able to assess them well. In addition, we don't just want to please the average Manga reader with our selection, we also want to show the right nerds that they can find titles in the bookstore that they may have heard of, but which are not yet widespread. The bookstore shows that it is very close to the trend.
That's why you work together with the renowned manga expert Joachim Kaps, who runs the Altraverse publishing house.
Yes, exactly. We are very happy about the cooperation, because only a few people in Germany are as familiar with manga as Joachim Kaps. And we share the same goal. Because it has long been a real concern for him to make manga better known and to establish it in the book trade. In addition to offering manga packages, we also offer booksellers training courses. We have set up a newsletter and an online training area.
How has the book trade been accepting your offer so far?
We always have topics where nothing happens at first when you advertise them. However, after our first customer information, the phones rang right away and we received numerous e-mails. The interest in the book trade is great, many dealers have wanted to do something for a long time and are happy about our offer.
What is currently part of the basic manga equipment?
On the one hand, long-running series like "Naruto", "One Piece" or "Death Note". They have been stable top sellers for years. This shows the attraction of these series, where there is a strong bond that has grown over the years. Then new series like "Spy X Family" are added, which is in the front places with several volumes.
In such a case, how important are animes, i.e. animated film adaptations of these substances, as published by "Spy X Family" last year?
This is a very important point: what happens in other media is often what drives the success of manga series. If you keep an eye on what is happening on streaming platforms like Crunchyroll, you can deduce what the book trade will then have to do.
The successful manga titles you just mentioned are more likely to be assigned to the shonen genre, which is actually primarily aimed at young male readers. Is the current manga boom largely due to teenage boys, who may also be your main target audience?
No. Girls also read what is intended for boys, but not vice versa. As far as the target group is concerned, one has in mind readers aged twelve and over as the starting age. These are the ones who open up the topic first. But then there are also older people within the target group, from maybe 14 to their late 20s, who know everything in this area. For them we also need titles that are something special that go beyond the well-known series. And now, thanks to the manga boom that has been going on for years, we also have an increasing number of readers in the 30+ age group who also take a close look at what's new and what appeals to them. And then, through the children and grandchildren, the parents and grandparents also come to the bookshop.
Are manga readers the book customers of tomorrow?
If you look at what young people are reading, you can see that it's not just manga these days. There are many other books as well. Many publishers have now built up young-adult series that are well received. What is also striking is that the young people very often read literature in the original language. This is fueled by popular trends such as Book Tok, a book community on the social media app TikTok, where many young people share their passion for reading and literature. There is already a huge potential of young people who like to read. And since manga is one of several possible entry points.
To home page
Source: Tagesspiegel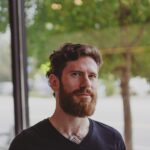 I have been working in the news industry for over 10 years now and I have worked for some of the biggest news websites in the world. My focus has always been on entertainment news, but I also cover a range of other topics. I am currently an author at Global happenings and I love writing about all things pop-culture related.