Infections with streptococci A, bacteria in particular at the origin of scarlet fever, are experiencing an unusual increase among children in France, health authorities warned on Tuesday, citing several deaths but judging it unlikely that this outbreak is due to the emergence of a new strain.
"Several pediatric cases of invasive group A streptococcal infections (…), in greater than usual numbers, have been reported in different regions – Occitanie, Auvergne-Rhône-Alpes, Nouvelle-Aquitaine – over the past 15 last few days", warned the Directorate General of Health (DGS) in a message to caregivers.
At the origin of one of the main childhood diseases
Streptococci A are a class of bacteria that cause a variety of infections that frequently result in sore throat. They are notably the cause of scarlet fever, one of the main childhood diseases. In the past few days, two children and one adult died in hospital due to complications from these infections, according to the DGS. But the situation is probably not just about these proven cases.
Caregivers have indeed traced an "upsurge in serious forms and deaths (…) following a streptococcal A infection in several children, for a few weeks", warned the General Directorate of Health.
At least six child deaths in UK
In the United Kingdom, at least six deaths of children have been attributed to a streptococcal A infection. The British and French authorities, however, consider it unlikely that this resurgence is due to the emergence of a new, more dangerous bacterial strain. In France, recent serious cases have "no link between them" and appear to be caused by "different strains", said the DGS.
This outbreak of bacterial infections also occurs in a context of shortage of the main antibiotic used in children, amoxicillin. Several organizations of doctors – infectious disease specialists and pediatricians – have warned that this shortage risks causing a serious public health crisis among children.
However, unlike childhood diseases of viral origin such as bronchiolitis, currently in the midst of an epidemic, streptococcal A infections can be treated with antibiotics, such as amoxicillin or penicillin. The DGS has, in this context, planned to "specify the recommendations for the management of cases and contact persons, in particular in the current context of tensions over amoxicillin".
Source: Europe1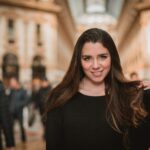 I'm a journalist who covers health care news. I've been working in the news industry for more than 6 years. I have experience writing for print, online, and television. My work has been published by various news websites and magazines.