Yasmina Kattou
06:19, January 14, 2023
Drug trafficking alert. The Union of Community Pharmacists' Unions has noted a growing phenomenon: Paxlovid, an antiviral issued for the treatment of Covid, is sorely lacking in China and therefore more and more boxes are sent there illegally.
Paxlovid, a drug issued for the treatment of people infected with Covid and at risk of a serious form, is sorely lacking in China. In Beijing, the outbreak of the epidemic has been raging for several weeks already and since then, pharmacists have been warning about antiviral trafficking. Some people have bought boxes to resell them at exorbitant prices in China, while Paxlovid costs 5 euros in France for the patient. This week, the USPO, the Union of Unions of Community Pharmacists, denounced a traffic which "is gaining momentum" and "intended for clandestine export".
"It went up to 100,000 boxes"
To obtain Paxlovid, some present a prescription from a Chinese doctor or a French prescription. But for someone who is not supposed to take this antiviral, this drug being reserved for people with comorbidities, requests have exploded in recent days. "There are certain pharmacies which have ordered up to 200 boxes and we know that there is organized trafficking between the Chinese community and China", noted Laurent Filoche, president of the USPO. "In China, the boxes sell for more than 500 euros easily."
In addition to requests from pharmacies, some Asian importing wholesalers have also tried to obtain Paxlovid, but this time in large quantities. "The orders were important", notes Alain Grollaud, president of the group of pharmacists. "It ranged from 10,000, 50,000 or even 100,000 boxes of Paxlovid. And we, each time, we tell them that it is not possible, it is a quota product."
Faced with this, the government has put in place a restriction: no more than 20 boxes of Paxlovid per month for each pharmacy.
Source: Europe1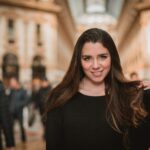 I'm a journalist who covers health care news. I've been working in the news industry for more than 6 years. I have experience writing for print, online, and television. My work has been published by various news websites and magazines.