A collective of six patients attacks fluoroquinolones, antibiotics intended to treat serious infections, and files a complaint for "involuntary injuries" and "aggravated deception". The side effects encountered are irreversible and have a strong impact on patients in their daily lives.
This Monday, ten patients treated with fluoroquinolone antibiotics (Oflocet, Ciflox or Tavanic) filed a complaint against X, for "unintentional injuries" and "aggravated deception". He denounces a health scandal after having been the victim of heavy side effects following the taking of this drug.
Very heavy consequences
Philippe Coville is one of the complainants. A little over a year ago, her doctor prescribed her one of these fluoroquinolones to treat a urinary tract infection. Very quickly, he suffered the side effects. "After 10 days, my legs started to hurt a lot," he says. "I had trouble walking for a year, then I still have neuropathies, pain in my hands and feet that wake me up at night." It has now been 18 months that Philippe has had health problems, following the taking of these antibiotics.
For Ateka, she has been suffering for almost ten years. During 2014, she was treated for a kidney infection with these antibiotics on several occasions. Since then, she says she has never fully regained her autonomy. "My hands and heels hurt all the time, I can't work anymore, I even have trouble combing my hair. As soon as I make the slightest effort, I'm tired," explains the forty-year-old. "There's nothing to do, it's not going away."
Unjustified prescriptions
The collective also denounces the fact that often these antibiotics are prescribed when it is not necessary. In a study published last May, the European Medicines Agency affirmed that more than two thirds of prescriptions in France are made for indications not covered by the recommendations. "These treatments are prescribed in situations where the benefit/risk balance is negative: mild infections where less toxic antibiotics should be used", indignant Philippe Coville. "In these situations, these antibiotics are almost poisons!". The association claims that in four years, six million unjustified prescriptions for these antibiotics have been made.
With this complaint, Philippe Coville and the other victims hope to trigger the opening of a criminal investigation into this drug and above all a cessation of prescriptions. "We must stop prescribing this drug at all costs! It destroys people's health, it destroys lives," he insists. They also ask that a care unit be created to treat their sequelae.
Source: Europe1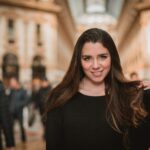 I'm a journalist who covers health care news. I've been working in the news industry for more than 6 years. I have experience writing for print, online, and television. My work has been published by various news websites and magazines.