Three years after the first confinement linked to Covid-19, Europe 1 went to Mulhouse in the Haut-Rhin, epicenter of the epidemic in March 2020. Doctors and nurses confide how this infernal period was experienced, the sacrifices that they had to do and the lessons they are learning from this pandemic.
Three years ago to the day, on March 17, 2020, France was confined for the first time because of Covid-19. In our country, the epicenter of the epidemic was then in Mulhouse in the Haut-Rhin, where a first cluster had been detected at the end of February. This city of 110,000 inhabitants then found itself overwhelmed by an unknown virus. The hospital was quickly saturated and the army had even deployed in its parking lot. Three years later, two caregivers at the heart of the battle tell their story.
"We are going to war against something we do not know"
At the beginning of March 2020, Mulhouse fell into the hell of Covid-19. "Three years ago, for my part, I was completely lost," recalls Myriam Boukhechem, liberal nurse in the Alsatian city. The questions then jostle in his head: "How am I going to do with my patients, my family?". She remembers Emmanuel Macron's televised address on March 16, 2020, in the evening. "We are told about confinement, the president was talking about war. But we are going to war against something that we do not see, that we do not know. And without equipment!". The young nurse then posts messages on social networks: "Please, do you have masks, gloves, anything to help us!".
Frédéric Tryniszewski, president of SOS doctors Mulhouse, also remembers very precisely those troubled days. "The helicopters were flying over my house," he says, who lives near the hospital. "And that sound was the movie Apocalypse Now!". Quickly, the Mulhouse hospital being saturated, the army deployed tents directly on the parking lot of the establishment to take care of the unmanageable influx of patients. "I saw it almost from my door. It's true that this image is striking", confirms Frédéric Tryniszewski.
"It was really scary to think that we could give this disease to our loved ones"
Faced with this extraordinary situation, like all caregivers, Frédéric Tryniszewski and Myriam Boukhechem must then react very quickly. They work twice as hard, work tirelessly, sometimes at the risk of their lives.
So as a precaution, Frédéric Tryniszewski decided for several months not to live with his family. "My wife and children still talk to me about it today," he says. "They told me 'every day we saw you go to war and we wondered if you were going to come back in the evening'". At the end of his working day, the doctor undresses in his basement to avoid contaminating his relatives. This is also where he sleeps while waiting to return "to combat" the next day. "At the end of these long months, my son, a 1.80m tall boob, took me in his arms and said 'Dad, I need you'", recalls the doctor with emotion.
Myriam Boukhechem, she confines herself at the same time with her mother and her sister. After having made the rounds of her patients at home, the liberal nurse returns home "with a ball in her stomach", fearing to contaminate her family. "I took several showers because I was scared," she recalls. "It was really scary to think that we could give this disease to our loved ones, that something could happen to them because of us".
"On our days off, we organized Covid tours at home"
Despite all her fears, Myriam Boukhechem continues at all costs to visit her patients, who are often elderly. And then makes a decision with other liberal nurse colleagues, and SOS Médecins: "We got together, between different Mulhouse offices and we created the 'Covid tour'", she explains. "On our days off, we only took care of positive Covid patients at home. This allowed us to reassure them: many did not want to go to the hospital, this place was scary at that time", continues- She.
Thanks to this "Covid tour", the idea of ​​which was then taken up in other cities in France, Frédéric Tryniszewski estimates that "more than a thousand patients were thus able to stay at home, during the first wave of the epidemic". Patients who, even today, express their gratitude to Myriam Boukhechem. "When they tell me 'Thank you Myriam, thanks to your visits, I was able to stay at home, it saved my life', it's the most beautiful thing you can hear as a health professional. ", smiled the nurse.
A "traumatic" start to the epidemic for Mulhouse
In France, it was in Mulhouse, in the Haut-Rhin, that the Covid 19 epidemic began after the detection of a cluster in an evangelical church. The city is then on the front page of all the newspapers, which has left its mark on many inhabitants. "It was a personal trauma for almost all Mulhousiens, because everyone knows a brother, a sister, a parent, a neighbor who was affected", explains Frédéric Tryniszewski.
"And the second trauma was to be singled out for a long time as those responsible for having generated the Covid in France", he continues. "I think this trauma will be long remembered," concludes the doctor. The mayor of Mulhouse did not wish to grant an interview to Europe 1, wishing to move on "to something else".
"We now know how to prepare to manage this type of event"
If the epidemic seems to be under control today, although it has not completely disappeared, it took a long time to resume a normal rhythm. "Three years later, I'm learning to live again as before," smiles Myriam Boukhechem. This travel enthusiast has redone her passport. "I'm finally going to take a big trip in May!", She rejoices.
The two caregivers, who did not know each other before the epidemic but who learned on this occasion to work together, also want to draw positive from this incredible experience. "Three years later, we don't tell ourselves at all that we are invincible, we just tell ourselves that we will be less afraid [en cas de nouvelle épidémie], because we now know how to prepare to manage this type of event", considers Frédéric Tryniszewski. The Covid 19 crisis "has made it possible to create solidarity, friendships", confirms Myriam Boukhechem. "We learned to work together. Today, we are a block", concludes the nurse.
Source: Europe1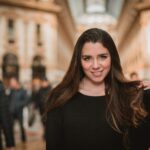 I'm a journalist who covers health care news. I've been working in the news industry for more than 6 years. I have experience writing for print, online, and television. My work has been published by various news websites and magazines.