The secondary share offering of the Assai 🇧🇷ASAI3), announced this Monday (28), opens an opportunity to buy the assets, although they already have a lot of liquidity, says the head of research at Activate Investments, Peter Sierra. The broker has a buy recommendation for ASAI3.
According to Serra, the offer is more interesting for large funds. However, an eventual discount on shares also opens up an opportunity for individual investors.
In the analysis of the brokerage, the news is positive, as it raises governance in the cash and carry company. Furthermore, going forward, the offer may result in better allocation of capital to fund higher long-term growth.
"The market's view of Assaí is positive, as management remains and is now more independent from Casino. Assaí becomes a lighter company in relation to the parent company, it will be able to walk more on its own legs", says Serra.
Among the risks of entering into the follow-on, the Ativa specialist highlights the company's thesis, which may suffer from high exposure to low-income consumers and a possible failure to control inflation, in addition to the eventual offer price.
Despite this, Serra claims that, in the short term, there are no major risks. On the contrary, the follow-on can unlock more value for ASAI3.
Assaí's follow-up
O casino released a follow-up to actions and ADRs (American Depositary Receipts) for the sale of up to 14.1% of the Brazilian wholesale Assaí in a deal that could reach around R$ 3.66 billion.
The supermarket group French is offering, in the base lot, 140.8 million shares of Assaí, or approximately 10.4% of its share capital. The operation can be increased by another 49.5 million shares via an additional lot, which would increase the stake sold by Casino to 14.1%.
Casino owns around 41% of the Brazilian company. With the offer, the company can keep up to less than 10%, turning Assaí into a corporation.
The offer price per share will be fixed on Tuesday, after consultation with investors, according to the transaction's prospectus.
Follow Money Times on Linkedin!
Stay informed, post and interact with Money Times on Linkedin. In addition to staying on top of the main news, you have exclusive content about careers, participate in polls, understand the market and how to be at the forefront of your work. But that's not all: you open new connections and find people who are a good addition to your network. No matter your profession, follow Money Times on Linkedin🇧🇷
Disclaimer
O Money Times publishes informative articles of a journalistic nature. This publication does not constitute an investment recommendation.
Source: Moneytimes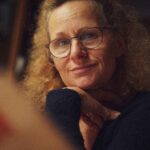 I am an author and journalist with a focus on market news. I have worked for a global news website for the past two years, writing articles on a range of topics relating to the stock market. My work has been published in international publications and I have delivered talks at both academic institutions and business conferences around the world.