Machinery and equipment manufacturer Romi had a loan of R$ 62 million approved by the National Bank for Economic and Social Development (BNDES)informed the development institution.
The resources will be used to finance the production of high-performance machining machinery and equipment destined for export, according to a new announcement released by the bank.
O loan is from the BNDES Exim Pré-embarque line, aimed at financing the production of domestic goods destined for export. The main destinations of exported equipment should be Argentina🇧🇷 Italy🇧🇷 Germany🇧🇷 United States and Mexico🇧🇷
According to the BNDES, "it is the first time that the bank supports the manufacture of goods with technology 4.0 for export by a Brazilian company".
"The credit operation is an important milestone for the BNDES in supporting Brazilian exports of high technology goods, a sector that employs qualified labor and is capable of generating innovations with positive impacts on the country's economy, in addition to enabling the Brazilian manufacturer to compete on an equal footing with its competitors in the foreign market", said, in writing in the note, the director of Bruno Aranha, director of Productive and Socio-environmental Credit at the BNDES.
The bank also informed that the high-performance machining equipment manufactured by Romi was classified in the newly created category of "Efficient Equipment", within the scope of the BNDES Exim Pre-shipment.
This category, according to BNDES, includes goods such as robotic cells, intelligent machining centers, agricultural automation systems, hybrid and electric vehicles, photovoltaic generator systems, biogas generator set, storage system (battery), 3D printer, among others.
With this classification, the BNDES offers credit conditions for projects to finance the production of these goods "more favorable to exports of machinery and equipment that incorporate 4.0 technologies, which aim to expand production based on clean energy (low carbon economy) and which rationalize the use of fossil energy sources".
According to the BNDES, the most favorable conditions are based on a term of up to five years and the "basic spread" reduced by approximately 15% compared to other pre-shipment financing lines for capital goods.
Follow Money Times on Linkedin!
Stay informed, post and interact with Money Times on Linkedin. In addition to staying on top of the main news, you have exclusive content about careers, participate in polls, understand the market and how to be at the forefront of your work. But that's not all: you open new connections and find people who are a good addition to your network. No matter your profession, follow Money Times on Linkedin🇧🇷
Source: Moneytimes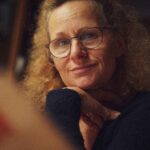 I am an author and journalist with a focus on market news. I have worked for a global news website for the past two years, writing articles on a range of topics relating to the stock market. My work has been published in international publications and I have delivered talks at both academic institutions and business conferences around the world.