The Deputy Prime Minister of SingaporeLawrence Wong, said on Wednesday that the Temasek initiated an internal review of its investment in the cryptocurrencies FTXwhich led to a write-down of $275 million.
Wong, who is also finance minister, said the loss did not mean the state investment firm's governance system was not working. He stated that "no amount of due diligence and monitoring can completely eliminate risks".
Wong told parliament the loss was "disappointing" and damaged Temasek's reputation.
"The fact that other leading global institutional investors such as blackrock and Sequoia Capitalalso having invested in FTX does not mitigate this," said Wong.
After injecting approximately 275 million dollars into FTX, Temasek decided to amortize the investment in the face of the spectacular collapse of the cryptocurrency exchange.
The review will be conducted by an independent internal team that reports directly to the board and will not involve those who made the investment, Wong said.
Temasek said its investment cost in FTX was 0.09% of the net worth of its portfolio, which was S$403 billion (US$293.97 billion) as of March 31, 2022.
The company stated that it currently has no direct exposure to cryptocurrencies.
Explaining its actions, Temasek said it performed "extensive due diligence" on FTX from February to October 2021 and its audited financial statement "showed that (the company) was profitable".
Wong told lawmakers that the individual loss had not affected returns to Singapore's reserves, which are linked to long-term returns.
Other FTX investors, including Softbank's Vision Fund and Sequoia Capital, also reduced their holdings to zero after FTX, founded by Sam Bankman-Fried, filed for bankruptcy protection in the United States.
Follow Money Times on Linkedin!
Stay informed, post and interact with Money Times on Linkedin. In addition to staying on top of the main news, you have exclusive content about careers, participate in polls, understand the market and how to be at the forefront of your work. But that's not all: you open new connections and find people who are a good addition to your network. No matter your profession, follow Money Times on Linkedin🇧🇷
Source: Moneytimes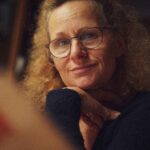 I am an author and journalist with a focus on market news. I have worked for a global news website for the past two years, writing articles on a range of topics relating to the stock market. My work has been published in international publications and I have delivered talks at both academic institutions and business conferences around the world.