O Nomura intends to start generating profits in its unit of cryptocurrencies within two years, as the spectacular stock market failure FTX in Sam Bankman-Fried spurs demand for more security in the digital asset industry.
With the Japanese investment bank as parent company, Laser Digital is looking to win over institutional investors and plans to add 50 employees by March, CEO Jez Mohideen said in an interview.
It has now become easier to hire talent and acquire assets at lower prices, he said, adding that the company has strengthened risk management.
"The latest events in the crypto market will provide an opportunity for us as they will lead institutional investors to digital asset companies backed by traditional financial houses," said Mohideen. "We've run all the stress tests and, assuming worst-case scenarios in terms of market volume and price volatility, we believe we can become profitable within two years."
The September launch of the unit, one of the boldest bets on the sector yet by a global financial institution, came amid a deep sell-off in the markets of cryptocurrencies, exacerbated by the bankruptcy of FTX last month.
Other lenders are also looking to make their mark on the sector. Singapore's DBS Group already offers digital currency trading for wealthier clients, while Goldman Sachs plans to invest tens of millions of dollars in cryptocurrency companies, according to a report.
O JPMorgan explores the use of blockchains for certain transactions, such as clearing collateral.
"We can't look at this asset class based on the market price," said Mohideen, 49. "You have to believe in it, invest in it and have a five to 10 year vision."
Nomura has made a "significant" multi-year capital commitment in Laser Digital, Mohideen said. The bank named former head of trading and investment banking Steve Ashley as chairman of the digital assets venture. Mohideen was previously Chief Digital Officer of Nomura's Wholesale Division and Co-Head of Global Markets in Europe, Middle East and Africa.
"Nomura is taking the digital asset business very seriously," said Mohideen, who previously worked at the Brevan Howard fund and holds a PhD in Process Systems Engineering from Imperial College, London, according to her LinkedIn profile.
"The intent and vision of this entity is to be a significant revenue generator for the Nomura group," he said.
Source: Moneytimes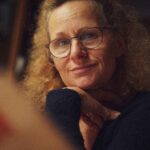 I am an author and journalist with a focus on market news. I have worked for a global news website for the past two years, writing articles on a range of topics relating to the stock market. My work has been published in international publications and I have delivered talks at both academic institutions and business conferences around the world.