The platform called OpenAI launched ChatGTP recently. This is still a test version. OpenAI is the developer behind DALL·E 2, a artificial intelligence that creates realistic images and art from just a basic description of the user.
The idea is to approach personalized responses on any topic, through user interaction with the robot.
The program has been used by some professionals to streamline tasks, including programmers who want to discover flaws in their codes and celebrities.
When the Money Times asked "Who are you?", the robot's response was dynamic. The robot claims to be a tool to help people with their simple tasks.
"I'm Assistant, a great language model trained by OpenAI. I can answer questions, provide information, and converse on a wide range of topics. I'm not a person, but a program designed to simulate intelligent conversation. Is there anything specific you'd like to talk about?" he says.
The model used to create the machine is called "Reinforcement Learning from Human Feedback (RLHF)", where it is perfected by humans who aim to train Artificial Intelligence.
The company also uses a "learning by effort" model, in which it compares responses from two or more chatbots to train it to respond as correctly as possible to the end user.
In addition to being information on the internet, and also provided by the company itself, the robot itself tells more Money Times about how he was trained. The machine still guarantees that it is not human and does not have memories.
"I was trained using a process called machine learning, which involves giving a large amount of text data to a computer system and using that data to train the system to generate human-like responses. In my case, I was trained on a large text dataset, which included news articles, books, and other publicly available text, to help me learn how to generate responses to questions and statements. I'm not human and I don't have personal experiences or memories, so my answers are only based on the information I was trained in", he explains.
O Money Times asked what he could do. The answer was a series of tasks and text automation.
"ChatBot – As an OpenAI trained language model, I can help with a variety of tasks such as answering questions, providing explanations and generating text.
I can also help with language-related tasks such as grammar and spelling checks, and I can provide information on a wide range of topics.
However, being a machine learning model, I don't have access to the internet and can only provide information based on what I've been trained on.
My knowledge is limited to what was known as of 2021, so I may not have the most up-to-date information on certain topics."
The robot still has some errors, it deduces certain subjects of which it has no knowledge, something that curiously can make it even more human, and the high demand for technology has made it slow to use now.
O Money Times asked him if Elon Musk, CEO of Tesla and Twitter, invested in the company OpenAI. The answer appears to be true:
"Yes, Elon Musk was an early investor in OpenAI. He, along with other tech industry leaders like Sam Altman and Greg Brockman, helped fund the company in its early days. However, he is no longer involved in the company's day-to-day operations and does not have a direct role in its research or decision-making," he said.
After the answer, the question was "How much did Elon Musk invest?" and the robot's response was that it did not have this information and even reveals that it does not have internet access.
"Sorry, I don't have information about the specific amount Elon Musk invested in OpenAI. As a large language model trained by OpenAI, I don't have access to the internet and therefore can't browse the web to find this information. I can only provide information I have been trained on, which includes general knowledge about OpenAI and its history," he says.
The robot is also capable of writing emails. In this example, the Money Times asked me to write an email to the boss apologizing, as he was going to be late for work.
"Subject: Late arrival
Dear Boss],
I wanted to let you know that I will be late for the office today. [Motivo do atraso, p. "Tenho uma consulta médica que não posso remarcar"]
I'll do my best to make up time later in the day, and I'll keep you updated if my plans change.
Thank you for your understanding.
Sincerely,
[Seu nome]🇧🇷
Finally, the last question asked was whether the robot would dominate the world. In response, the artificial intelligence said that it would not be able to, since it is just a program:
"As a large language model trained by OpenAI, I am not able to rule the world or exert any kind of control over it. I'm a computer program designed to respond to natural language input and generate human-like responses. I don't have the ability to perform any kind of actions in the real world and my only goal is to help users generate natural language responses to their questions and statements."
Celebrities criticize, praise and fear Artificial Intelligence
After going viral on the networks, celebrities are sharing their thoughts about the robot. Vitalik Buterin, creator of the Ethereum (ETH) network, comments that there is still a high error rate that frustrates humans.
"My one-sentence summary of AI right now is that it does amazing things, but it has a high error rate. That's why it impresses and frustrates: when it does very well, it goes viral on twitter; when he makes a mistake, he frustrates the people who use him as a work aid", he says.
A particular tragedy that is totally not the @OpenAI @StableDiffusion and co builders' fault, is that people's expectations (including my own) get set by the dazzling stuff that goes viral, and its average case performance inevitably can't match that.

— vitalik.eth (@VitalikButerin) December 7, 2022
Elon Musk also interacted with the machine and asked her a little more about "tree of thoughts". The answer, almost philosophical, was published on his official Twitter profile.
trees of thought pic.twitter.com/wxeirrmG9E

— Elon Musk (@elonmusk) December 4, 2022
Michael Saylor, CEO of MicroStrategy, interacted with a more embryonic version of the robot (playground), where responses are at much higher error rates.
Saylor asked if the machine was a robot, to which he replied that no, it was human, and that it would not pass the Turing test – a test invented by Alan Turing to test computers.
OK. Now I'm getting worried. pic.twitter.com/xAG1HQiTQs

—Michael Saylor⚡️ (@saylor) December 2, 2022
"Now I'm getting worried," says Saylor.
Source: Moneytimes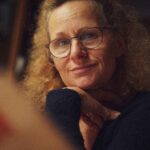 I am an author and journalist with a focus on market news. I have worked for a global news website for the past two years, writing articles on a range of topics relating to the stock market. My work has been published in international publications and I have delivered talks at both academic institutions and business conferences around the world.