Today (28), the social network Facebook and its executive director, Mark Zuckerberg, held a presentation to publicize their ambitious framework for creating a 3-D virtual world, also known as the metaverse.
Part of the social network vision seems to include a role for non-fungible tokens (NFTs, the acronym in English), which are digital representations of objects, works of art and more, based on data entered in blockchain.
This Thursday, Facebook unveiled a series of new projects to support its vision for the metaverse, including a $150 million fund to boost usage of its user base.
As noted by Axios, Facebook has made it clear that it plans to invest billions of dollars to make its attempt to create a 3-D world a reality.
Based on the presentation, exactly how NFTs will fit into the social network's plans is still unclear, although Zuckerberg referred to "digital goods" as part of the user experience.
Previous comments from Facebook's chief financial officer, David Marcus, have suggested that NFTs could become a part of Novi's offering, which is a result of Facebook's efforts linked to crypto and stablecoin.
"It's still too early to talk about our plans, but we're definitely looking at a number of possibilities to get involved in this world as we're in a good position to do that," Marcus told Bloomberg in August.
The social network also announced today that it will change its name to "Meta" in order to align with its new vision.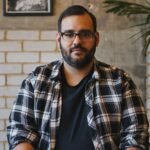 I am an author at Global happenings and I mostly cover automobile news. In my time working in the automotive industry, I have developed a keen interest in the latest developments and trends. My writing skills have also allowed me to share my knowledge with others through articles and blog posts.