the president of UruguayLuis Alberto Lacalle Pou, made it clear this Tuesday that he does not intend to back down from his intention to carry forward the country's negotiations for a trade agreement with the China independent from Mercosur, on the eve of receiving in Montevideo the president Luiz Inacio Lula da Silvawhich seeks to make the block recover its internal relations.
"The Uruguayan decision is to move forward with a Free Trade Agreement. If it goes with Mercosur, it's better, everyone knows the strength that Brazil, Uruguay, Paraguay and Argentina can have together, and if not, what we have done so far is to move forward with a feasibility study with China that has had positive results and we are about to start bilateral negotiations with China," said the Uruguayan president in an interview during the Summit of the Community of Latin American and Caribbean States (CELAC).
Mercosur rules prevent its members from making independent trade agreements with other countries.
Annoyed by the unwillingness of other countries in the bloc to advance in some trade agreements, especially with China, which would have the capacity to flood the region with its products, the Uruguayan president decided to go ahead alone with an attempt at an agreement.
"It's not China, it's Uruguay open to the world. In this case, China is the trade partner, but it could be with the US, with Turkey, as could be the decision of the Pacific Treaty. Uruguay needs to open up to the world", said Lacalle Pou.
The Uruguayan position displeased all other countries, even Brazil during the government of former President Jair Bolsonaro, a critic of the limitations imposed by Mercosur.
During the Lula administration, Brazilian Chancellor Mauro Vieira stated, in an interview with Folha de S.Paulo, that Uruguay's insistence on closing an agreement with China would destroy the bloc.
On his visit to Uruguay, one of Lula's central themes will be precisely to try to negotiate an agreement with Lacalle Pou to prevent the bloc's implosion. The president has already stated that it is necessary to negotiate a way to meet the expectations of the bloc's countries without harming Mercosur rules.
When asked about this possibility, Lacalle Pou did not rule it out, but he did not show much enthusiasm.
"If Mercosur has a proposal that surpasses (the agreement with China), we can see," he said.
Source: Moneytimes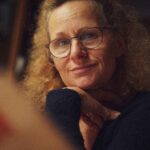 I am an author and journalist with a focus on market news. I have worked for a global news website for the past two years, writing articles on a range of topics relating to the stock market. My work has been published in international publications and I have delivered talks at both academic institutions and business conferences around the world.