Finally, some good news for crypto investors: this past Saturday (21), the value of the bitcoin (BTC) exceeded US$ 23,000, according to data from Coin Market Cap, reaching US$ 23,282.35. This is the biggest price of the cryptocurrency since August last year, resulting in a 40% increase since the 01/01. The good performance of the cryptoasset surprised, and is leading many to ask themselves: Is crypto winter finally over?
Contextualizing, in 2022, the "crypto winter" – expression that refers to the bear markt of cryptocurrencies, that is, a period of significant decline in asset prices – was marked by suffered losses by investors. For you to have an idea, BTC alone dropped more than 60% in one year.
Some factors motivated the fall of this market, such as the movement of the high interest in the global economy to combat record levels of inflation, the collapse of the blockchain earth and its LUNA and UST tokens, and the bankruptcy of the world's second-largest cryptocurrency exchange, FTX.
However, still facing a scenario of uncertainties, the first weeks of January indicate a movement of bitcoin appreciation and das altcoins (alternative cryptocurrencies), with the crypto asset market once again being capitalized at more than 1 trillion dollars.
Because of this, several investors are already confident with a possible high cycle of bitcoin approaching. see what Michael J Saylorexecutive chairman and co-founder of MicroStrategy (MSTR), as well as one of the largest North American spokespersons for BTC posted on his Twitter account this Saturday (21):
Has the crypto bull market arrived?
The 40% valuation of bitcoin in the first weeks of January not only made the cryptocurrency recover from the fall that led to the bankruptcy of FTX, but also caused other markets to start eating dust in terms of profit and performance.
So far, BTC already outperforms by five times the american index nasdaq (which rose +7% in the same period), and 7 times the performance of the Ibovespa (which rose +5%). Look:
What's Behind Bitcoin's Rise?
Increasingly, cryptocurrency performance is affected by the context of global economy. Therefore, the upward movement of the cryptomarket can be seen as a response to a more favorable macroeconomic environment after the announcement of a slowdown in inflation in the US – which indicates that the US interest rate may fall in the near future.
With the prospect of lower inflation it's from lower interest for 2023, the profitability of fixed income may decrease, which ends up increasing the risk appetite of the market and making crypto assets more attractive.
Also, you must remember that one of the characteristics of the cryptocurrency market is the volatility. Generally, after periods of heavy losses, such as those of 2022, the tendency is for these assets to be taken by strong valuation waves – and luckily for many, there is still time to participate in the future profits to come.
"Right now you're early for the next cycle. Get ready! #bitcoin #crypto", wrote Lark Davis, cryptomarket investor and educational youtuber.
Who answers this question is Vinícius Bazan, cryptoasset analyst at the largest research house in the country, Empiricus. First of all, know that the analyst is qualified – he runs the cryptocurrency wallet "Crypto Legacy" by Empiricus and has already taken more than +742% return to subscribers who have followed his recommendations since the series began in August 2017.
In addition, this year, all nominations delivered positive feedback in the first 7 days. These are valuations ranging from +3.19% to even +28.77%, see:
For Bazan, the moment is favorable to invest or strengthen position in cryptocurrencies. These are the main reasons:
1. Up to 10 times multiplication potential
While BTC is slightly above $20,000 today, according to analyst projections, the next bull cycle could do the same. bitcoin multiply by up to 10 times – that is, exceed (and a lot) the US$ 100,000.
And if you think that's a far-fetched projection, Bazan isn't the only one who's confident about it:
Carl Runefelt, youtuber, Forbes Under 30 and bitcoin millionaire, recently claimed on Twitter that BTC is much more likely to reach $100,000 than zero.
Bitcoin bull cycles can last for months, and even years. An example was the last cycle, which started in 2019 and ended in 2021.
two. The time to buy is now while BTC is still in the $20K range
"Buy low and sell high" is the maxim to make money with any investment. But just like in stocks, in the cryptocurrency market it is possible to assess which are the ideal moments of buy and sell asset.
Bazan and its analysis team use a proprietary system with some technical indicators: when the indicator turns red, it means it's time to buy. When it turns green, it means it's time to sell.
At this moment, the indicator is red, indicating that we are in a favorable moment for purchase. You can check the result below:
Realize that the best times to buy bitcoin (and this goes for other cryptocurrencies too) are times of decline, when assets are low levels.
"Those who buy at low levels and manage to overcome momentary volatility have a real chance of changing their lives by investing relatively little money", explains Bazan.
For comparison purposes, if you had bought Bitcoin when the system first indicated it and sold it on the sell signal, you would have multiplied your money by 242x. That is, 120 reais turning into 29 thousand real.
Despite bitcoin breaking above $23,000, the price of the coin is below average, and further away from its all-time high of $69,000.
As such, it is still possible to enter this market and enjoy generous returns once the next bull cycle hits. And once this movement starts, valuations tend to happen quickly – and you can miss the chance to buy bitcoin at a lower price and sell it at a much higher value.
For this very reason, Bazan has one more reason to invest in cryptocurrencies, especially for those who are afraid of risking their own money in cryptocurrencies or do not have a lot of resources to invest:
3. You can surf the appreciation of Bitcoin's next bull cycle receiving R$ 120 to invest
If you have never invested in cryptocurrencies, this is your great opportunity to dip your toe in this market, starting from the R$120 you can earn. I explain:
THE Empiricus Investimentos want to deposit BRL 120 in an account in your name to give you that little push you need to invest in cryptocurrencies that can change your financial life – without putting your pocket money at risk.
BRL 120 may seem little, but remember that those who invested BRL 120 in Bitcoin's second bull cycle (from 2015 to 2018) managed to turn that money into BRL 9,637. Almost ten thousand reais in profit.
In the third increase cycle (from 2019 to 2021), the multiplication was 19x, transforming R$ 120 into R$ 2,313.
Now, only time will tell how much you can multiply your money if you invest in bitcoin from today.
If you want, you can simply redeem this amount. The money is yours and you can do what you want…but the idea here is to give any Brazilian the opportunity to "get his foot wet" in the crypto world and start investing without risking his capital.
To find out how to redeem this amount and receive the deposit of BRL 120, just click on the link below and leave your contact details.
Source: Moneytimes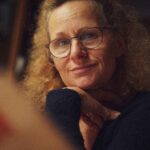 I am an author and journalist with a focus on market news. I have worked for a global news website for the past two years, writing articles on a range of topics relating to the stock market. My work has been published in international publications and I have delivered talks at both academic institutions and business conferences around the world.